When most kids are mostly busy in studies & cartoons, some children get worldwide recognition through their works. They work hard and dedicate everything to make achievements, break records, and inspire the youth. Such children are child prodigies and are the real inspiration. There are lots of prodigies who have made significant accomplishments at a very young age. Here is a list of seven Prodigies In The Field Of Sports who have caught worldwide attention through their sports skills. 
Bento Assis
The golf prodigy, bento Assis, is a 10-year-old boy from Boca Raton, FL, USA. The young boy works so hard and is determined to his goals. Bento developed an interest in Golf when he was just 2-years-old and soon started to compete. He also became the youngest Brazilian ever to compete in a golf tournament in the U.S. Bento's excellent results have drawn the attention of even football legends, such as Ronaldo Fenomeno.
R Praggnanandhaa
Rameshbabu Praggnanandhaa is a 14-year-old chess prodigy from Chennai, India. At the age of just 12 years, he has won the title of 'The Second Youngest Grandmaster in the World.' He began playing at tournaments when he was only five and soon became the U-8 champion. At the age of 10, R Praggnanandhaa became the Youngest International Master (IM) in human history.
Pooja Bishnoi
Born in a small village in the Jodhpur region in the state of Rajasthan, Pooja Bishnoi is defeating all the odds. This Mini Milkha Singh is a fantastic athlete and has already competed in various races & won accolades. Pooja has also registered a record at the Jodhpur Marathon. In that, she covered a distance of 10 kilometers in only 48 minutes. Pooja is aiming to participate in the 2024 Olympics and win a gold medal for the nation.
Sofia Bogdanova
The skating prodigy, Sofia Bogdanova, was born on August 6, 2005, in Moscow, Russia. She developed a keen interest in Roller skating at a very young age and started practicing when she was four. Sofia has been a 6-time World champion and 9-time European champion slalom skater. She gave an excellent performance in SSO Junior Women Classic Slalom that was in Shanghai.
Shubham Jaglan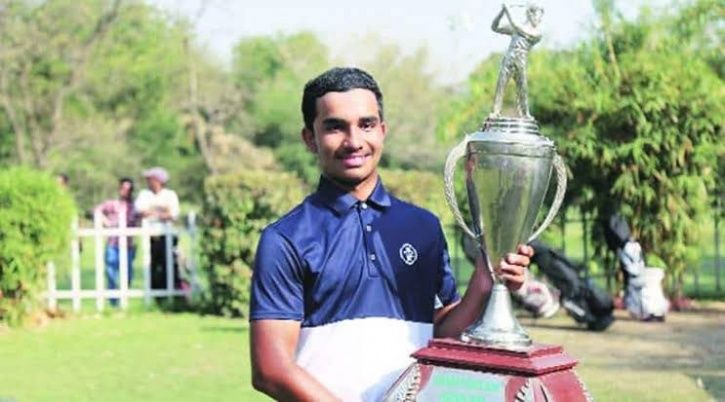 Shubham Jaglan is a 16-year-old Golf prodigy from a village near Panipat in India. He started practicing Golf when he was just six years old. He has been the Junior world Golf Champion. His dream is to be a professional player on the PGA Tour. It is obvious that this young boy can achieve anything through his hard-work & determination.
Beckham Baker
Beckham Baker is a 12-year-old football prodigy. He is demonstrating an extraordinary talent in the field of football. The Spanish club marked him for their junior academy program. He was named Beckham Baker by his mother after prestigious English footballer David Beckham. The child prodigy is very grounded, hard-working, and determined. He dreams of playing in the major leagues and loves Manchester United.
Vinnie Walker
The incredible basketball prodigy, Vinnie Walker, is a 10-year-old boy from Wisconsin, United States. He started practicing at a remarkably young age. His parents used to post videos of the best match actions on his Facebook page when he was six-years-old. The videos caught worldwide attention. This child prodigy has only one goal in his life & which is to become a "Top Sportsman in the World."
These child prodigies are indeed an inspiration for the children who aim to do something in the field of sports. They teach us that no one is too young to achieve something. Everything is possible through hard work & determination. All of them have been recognized among the Top 100 child prodigies of the world by Global Child Prodigy Awards.
If your child also has extraordinary skills, register them for GCPA 2021.
Also Read : Meet Top 10 Child prodigies of India who made the Nation Proud Globally
Creative Content Writer at GCPA | Four Years of Experience in Content Writing
Feel free to contact me at Team@gcpawards.com