Every child is gifted in some way or another, but some of them have exceptional skills, and they amaze everyone through their talent. Although, it has always been a widely discussed topic: are child prodigies born or made? But, today, we are here with the top 5 child prodigies who worked hard to glorify their natural talent of mathematics. These kids have amazed everyone globally through their talent, and they have even won the Global Child Prodigy Award 2020.
Here is the list of world's Top 5 child prodigies in mathematics:
1. Miguel Secillano
Miguel Secillano is an 11-year-old mathematics prodigy from Florida. His parents recognized his extraordinary talent when he was just three. Miguel learned all the basic math operations entirely in just two weeks at the age of four. He has also been to several popular TV shows like Little Big Shots, where he amazed everyone through his math skills. Not only mathematics, but this little kid also has a keen interest in computer science.
2. Apoorva Panidapu
Apoorva Panidapu is a 14-year-old Indian Californian girl who is popularly known as Human Calculator due to her incredible calculation skills. She got this name after her outstanding performance on Genius Junior. Other than mathematics, Apoorva also loves to paint. She is the founder of Apoorva's Art Galley, where she uploads all her artworks.
Read more about Apoorva Panidapu
3. Kautilya Pandit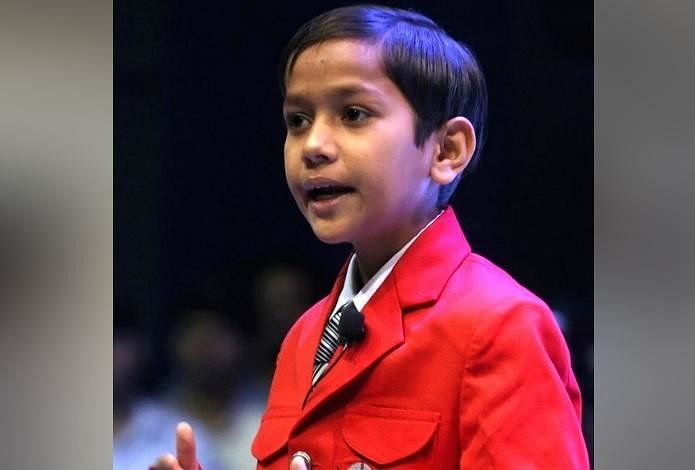 The 13-year-old boy, Kautilya Pandit, has got the title of Google Boy because of his tremendous learning capacity. He knows about almost everything in the universe. This little boy has already learned Calculus, which is a challenging subject for many of us. He has caught global attention through his talent and has even met many prominent personalities. Kautilya inspires every child to dream big.
4. Rodrigo Medinilla
The 13-year-old mathematics prodigy, Rodrigo Medinilla, is from Miami, Florida. He started showing exceptional talent in mathematics & spelling at the age of two. Rodrigo even got the Mensa membership at a very young age. Mensa is a society for 2% of people with the highest IQ in the world, and this child prodigy is one among them. Rodrigo has also appeared on several popular TV shows, such as Genius Junior.
Read more about Rodrigo Medinilla
5. Nimna Hiranya
The mental math whiz, Nimna Hiranya, is a 14-year-old girl from Sri Lanka. After her performance on Sri Lanka's Got Talent, she became an internet sensation, where she amazed everyone through her Vedic math skills. Her videos went viral on the internet and got millions of views within a few days. Nimna is an amazing child prodigy who has inspired children to follow their passion.
If you know any such exceptionally talented kid close to you, make sure to click here.
Also Read : World's Top 7 Child Prodigies In Music
Harshit has four years of experience in the publishing industry, with expertise in digital media strategy and search engine optimization.
Feel free to contact me at Team@gcpawards.com