There is no age barrier for entrepreneurship and innovation. It is the spirit of curiosity to do something better, to bring a change, or to solve a problem. The 15-years-old boy, Tilak Mehta, Founder of Paper n Parcel, is the World's Youngest Entrepreneur who made a Digital Courier Company by providing One-Day parcel service, with the help of "Mumbai Dabbawala."
From School-Boy To Entrepreneur
Tilak is no other than any teenager in India. He is a typical 8th grader at Garodia International School in Mumbai, who still complains about his father, Mr. Vishal Mehta, coming home from the office late. It was not until one day when an incident occurred, where Tilak wanted a few books from another end of the city urgently. He couldn't ask his father as he came home tired after a day's work. So, Mehta was left with no options but to wait for another day and got amazed when his father told him that the courier charges to deliver the book would cost even more than the book itself!
Tilak got the inspiration from 
The Dabbawallas
, 
whose swiftness and efficiency to deliver food items across the city, which is always on time and is very cheap. Mehta wanted to use this network chain to parcel even the non-food items across the town. Papers N Parcels is a startup which provides door to door pick-up & delivery services ranging from a pen to all your essential documents. When asked about his young age, Tilak Mehta said it didn't matter if I am young and still in school. I took it up as a problem that is waiting and wanting to be solved. And after that, there was no turning back!
A Dream Called 'Papers N Parcels'
Tilak's vision is to "Make everyone's life easier no matter if they are a delivery partner, a Dabbawala or a loyal customer".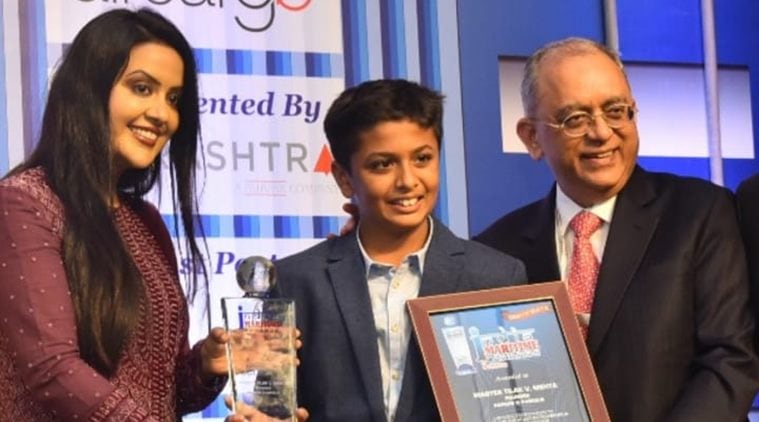 The startup is primarily based on a mobile application that has more than 200 employees. Apart from it, more than 300  Dabbawalas are connected to his startup, which delivers around 1200 parcels daily to their destination on the same day. Tilak said, "Papers N parcels is my dream. And I will work with my full efficiency to increase it."
Global Child Prodigy Awardee
Global Child Prodigy Awards, the world's first and only award ceremony recognizing unique and talented children. Tilak Mehta won the Global Child Prodigy Award in January 2020 and was among the Top 100 Prodigies List of 2020!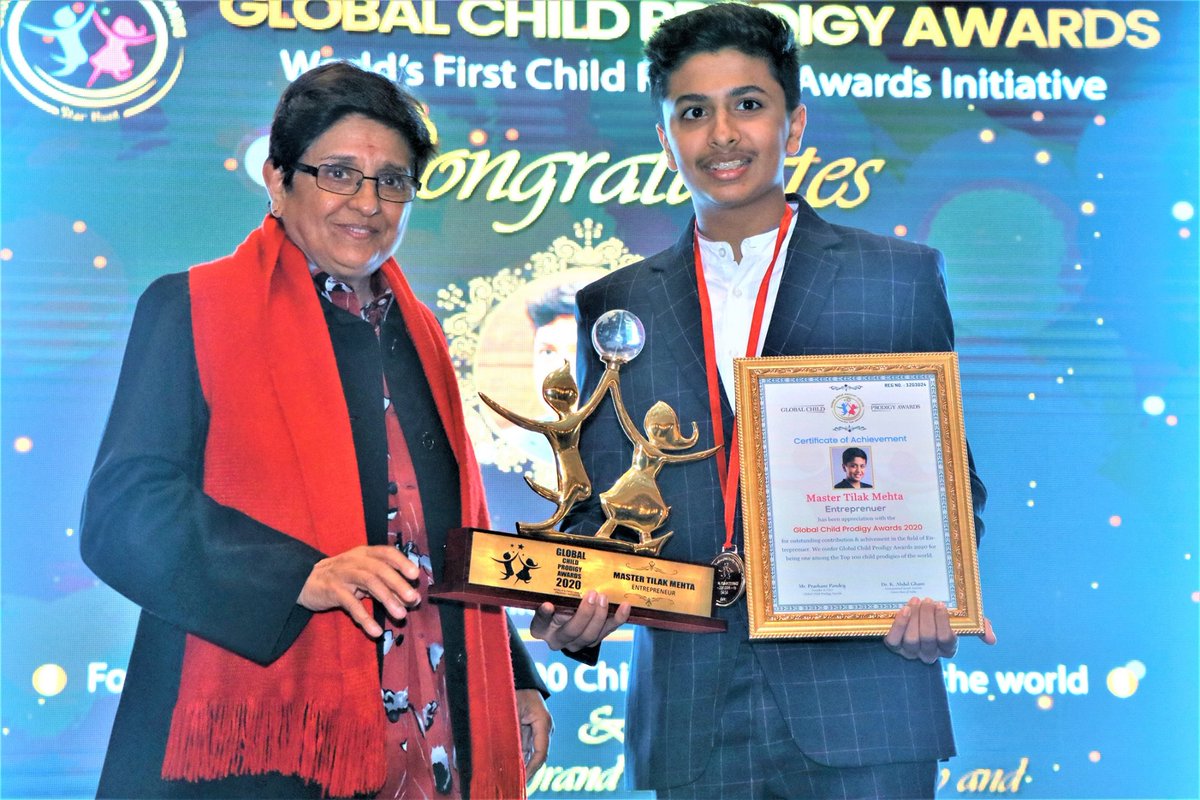 Future Aspirations and Goals
Tilak said that current customers of Pathology Labs, Boutique Shops, and a Brokerage Company are taking their services the most. Mehta is planning to have a grand launch of his company where he would have a 20 percent partnership in the Intra-City Logistics market in Mumbai and Rs 100 crore turnover by the year 2020. Tilak inspires the youth and believes that "Any ordinary kid curious enough to know the Why, When and What about everything can be an Entrepreneur. Even though we may face overwhelming odds in our journey, what important is to keep moving forward." If you believe your child is a prodigy, register them by clicking here You May Also Like: The Boy Who Predicted Corona Virus| Abhigya Anand
|Blogger| |SEO Analyst|
Content Strategist at Global Child Prodigy Awards.