"The purpose of a writer is to keep civilization from destroying itself." – Albert Camus
A child prodigy once wrote her destiny with the broken pencil, while the others were busy erasing it, and her name is Stacey Fru who is a 3 time award-winning author at a very young age. The young girl Stacey Fru is not just an author but also a Philanthropist, Child Activist, Inspirational Speaker. She wrote her first book at the age of seven which was approved by the SA Department of Basic Education for young learners from Early Childhood through to Primary Schools.
Who Is Stacey Fru?
Stacey Fru is a 13-year-old Award-Winning Author from South-Africa. She is also an activist, the founder of the Stacey Fru Foundation, and a public speaker. Currently, she is an eighth-grader in Sacred Heart College, Johannesburg. Stacey's parents are from Cameroon, and they support her a lot in everything. She says that her parents are the ones who run everything behind the scenes. She has three other siblings who are also playing a massive role in Stacey's success.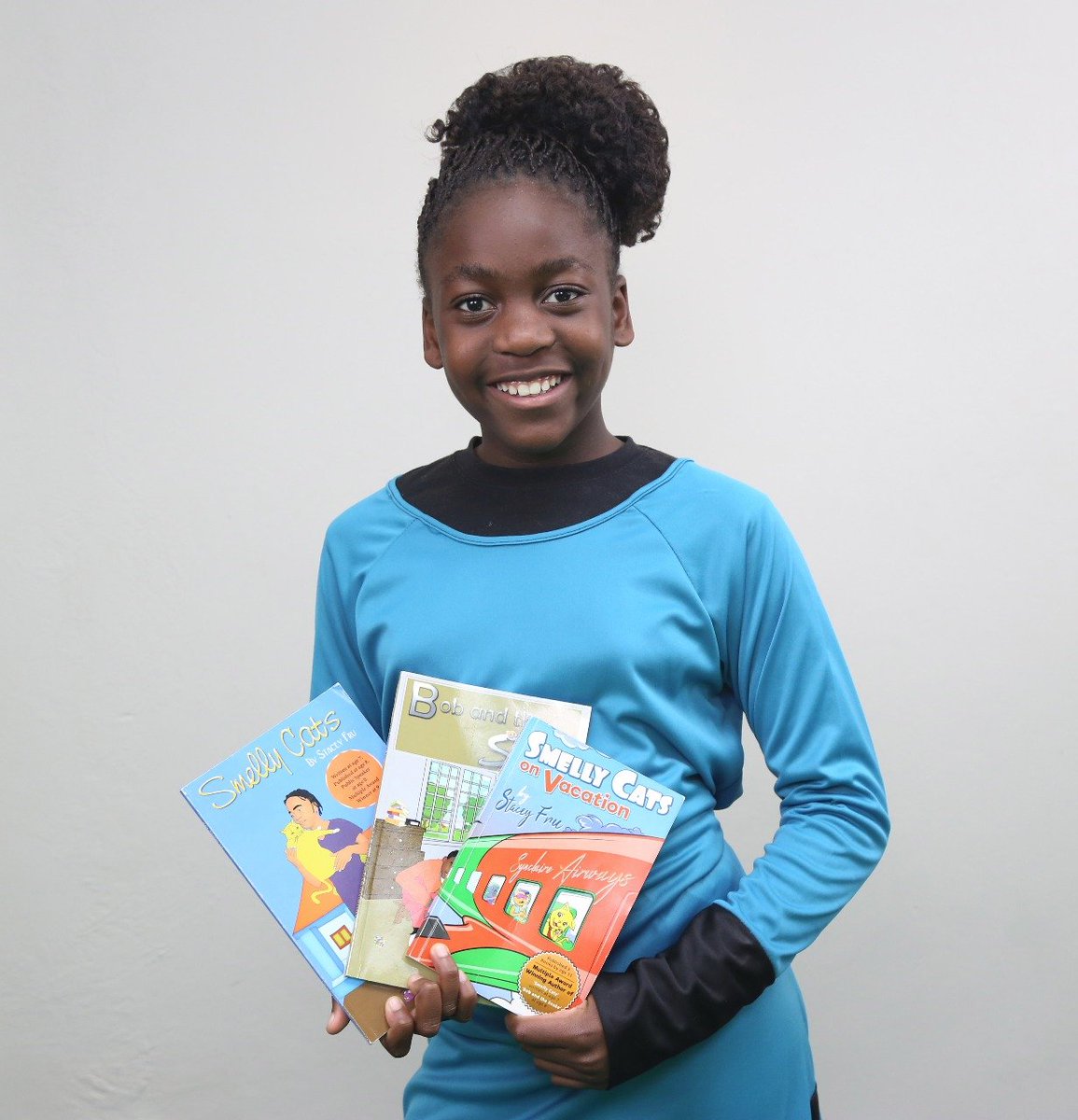 The child author Stacey has already written five books, which have been published. These five books are – 'Smelly Cats,' 'Bobbing The Snake,' 'Smelly Cats On The Vacation,' which is a sequel to Smelly Cats, 'Tim's Answer,' and 'Where is 10.' At present, She is working on two other books.
Stacey Fru, The Founder Stacey Fru Foundation
Stacey Fru Foundation is a 4-year-old foundation which is based on safety, security, and education for young children in underprivileged areas. The foundation runs various outreach programs such as the African for the child campaign. It encourages people to donate books written by African authors to inspire African reading culture within these children. The foundation also does the safety and security campaign for the children by a child. This campaign is aimed to educate children on the various dangers of safety and security. The foundation also runs the African Children of The Year Awards to empower the children who are doing great in their community.
In March 2019, Stacey was awarded by the president of Egypt under the World Youth Forum. Later in September 2019, she won an Award under British Ambassadorship in Ghana for her great works.
Winner Of Global Child Prodigy Awards 2020
The Global Child Prodigy is the first and only organization globally to recognize the talents of various countries and backgrounds. The list includes children having extreme competency in their field of interest, such as painting, modeling, writing, entrepreneurship, martial art, music, social work, etc.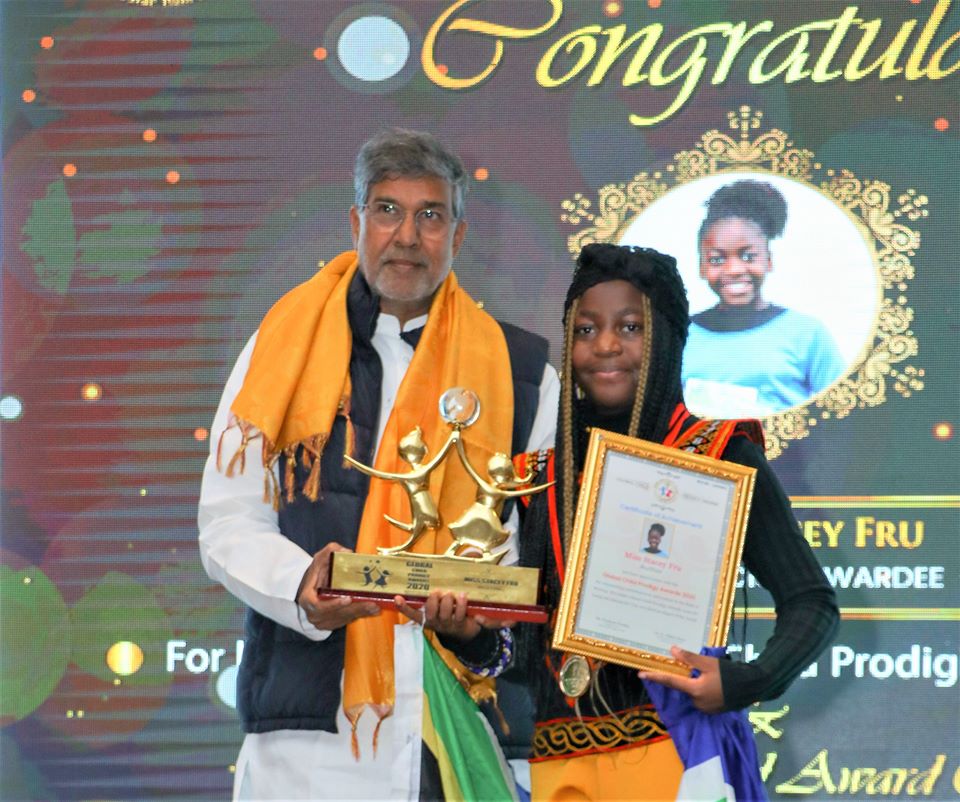 Stacey Fru won the Global Child Prodigy Award in January 2020 for her writing skills. She was also among the Top 100 child prodigies of the world. If you know someone close to you who deserves to be on the top 100 Child Prodigies list, make sure to click here.
Also Read :The Success Story Of The Multitalented Prodigy Sheilah Sheldone
Harshit has four years of experience in the publishing industry, with expertise in digital media strategy and search engine optimization.
Feel free to contact me at Team@gcpawards.com