Stacey Fru is a young girl who is a writer, public speaker, and activist at the age of just 13 years. She is a three-time award-winning author and has written several published books. The child prodigy is from South Africa and wants to positively change her community and country.
In a recent talk with Global Child Prodigy, Stacey talks about the challenges children & women face in her country.
Stacey Fru Talks About South Africa & Its Problems
Stacey says that gender-based violence in South-Africa is a considerable movement currently going. The women are finally getting the platform in the country. She hopes that the government will take these issues seriously & will take some action to improve the conditions. Despite its challenges, She loves her country and enjoys being a citizen of it.
Stacey further told us that South Africa has been very supportive of her works. Her country has helped her grow a lot. She has been very active within the education department and the safety and security department in Johannesburg.
Stacey Fru Foundation
Stacey Fru Foundation was founded four years ago. It works to provide safety, security, and education to young children in underprivileged areas. The foundation runs several outreach programs, such as the African for the child campaign. The foundation team encourages people to donate books that are written by African authors. The aim behind this is to inspire African reading culture within these children.
Stacey's foundation also does the safety and security campaign for the children by a child. This campaign aims to educate children on the various dangers of safety and security. The young girl, Stacey Fru, has done remarkable and incredible works at such a young age.
Winner of the Global Child Prodigy Awards 2020
Stacey Fru won the Global Child Prodigy Award in January 2020 for her writing. She was also one of the Top 100 Child Prodigies of the year.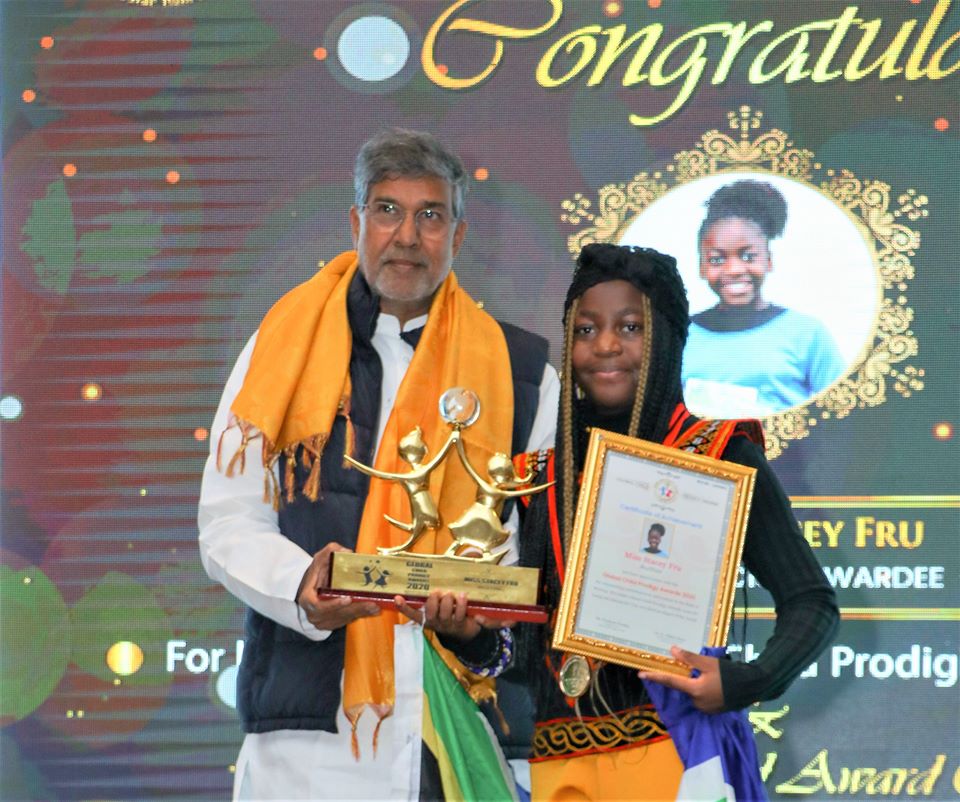 The Global Child Prodigy is the world's first & only child prodigy initiative. It is one of its kind organization that recognizes talented children from all around the world. The GCPA celebrates child prodigies globally from various fields such as academics, writing, entrepreneurship, martial art, music, social work, etc.
If you know any exceptionally skilled child close to you, make sure to click here.
Also Read : How Stacey Fru Foundation bringing a positive change
Harshit has four years of experience in the publishing industry, with expertise in digital media strategy and search engine optimization.
Feel free to contact me at Team@gcpawards.com