Just the way when a child is born, a mother takes birth too. The child becomes the world of his parents. Becoming a parent is one of the wonderful feelings you will ever again in your life. But in this fast-paced life, one gets stressed, irritated and, frustrated so easily. Although if you are a parent you need to be calm and peaceful. But it generally happens that when kids start squabbling, you feel that frustration and sometimes you get so stressed that everything seems irritating to you. If you are in a phase of parenthood you must not ever think that parenting is so difficult job to do. Actually, some steps, some tips and, some ways can make your parenting stress-free and peaceful. So let's get into the Points to Remember for a Stress-free parenting.
1. Enjoy and Have Fun
There is a perception among people that when you are a youngster, enjoyment is in that phase itself. That's totally wrong. If you are a parent then also life is not only about completing your to-do list. Parents too enjoy, they also need to have fun so that they could become least vulnerable to frustration and stress. Either play or tell jokes, laugh or draw! Organize some little contests with your children. These small acts make a huge difference in your level of stress. It will not only make you enjoy parenting but also will be able to connect to your playful parts of yourself.
2. Don't be a Multitasker at the same time
Efficiency does not mean to mess up the work at the same time. Completing so many tasks at once creates tremendous stress. If you are getting mistaken often then it is quite difficult for you to manage. Instead, slow down and focus only on one thing which you are doing at that moment. Always try to give undivided attention to your child for at least 15 minutes a day. This positive attention of yours makes the child more cooperative.
3. Self-care
If you are willing to do the best thing in your child's life then look after yourself. Unless and until a mother is not happy, she can never enjoy parenting. Taking out time for yourself every day will make you strong. Whether emotionally, physically, spiritually, or nutritionally you need to be dedicated and determined towards your Me-Time. In this duration, you can do anything you want which makes you happy and you really enjoy doing it.
4. No hesitation for help
Nowadays, it's very common to see that parents are running from morning to night for the tasks which are involved with raising their children. And so it is obvious that you may get exhausted or need a break. In this particular case don't hesitate to ask for help.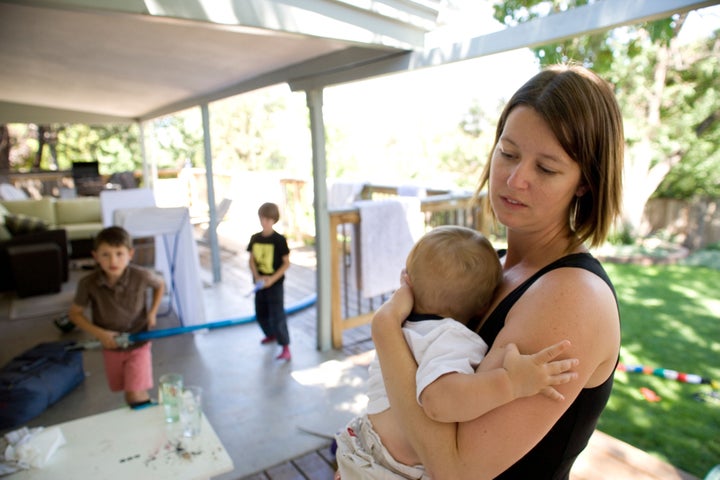 If you are not willing to take support or help you will not be able to deal with stress-free parenting. However, if you don't have a network of people who are caring and trustworthy so it's time to create that network around yourself so that you could get helped by those.
5. Simplifying life
Ever repented about a decision for which you must have said no but did a yes? In some cases, at some moment, in any decision, think wisely. Don't just commit yourself to those which is not essential for you. Be brave and start trimming out those commitments which you feel you are not enjoying doing. If you are satisfied with the things which you are practicing then continue that.
These tips will help you to enjoy your phase of parenthood. Stressed and frustrated parenting always seems a job but when it becomes enjoyable, you treat it as a responsibility that always makes you happy. So, have fun with children, have fun with yourselves, have fun with parenting moments!
Also Read : A Former Child Prodigy and Co-Founder of Phi Factory – Praveen Kumar Gorakavi
Creative Content Writer at GCPA | Two Years of Experience in Content Writing Feel free to contact me at Team@gcpawards.com