Palaksh Oswal, the youngest professional brand ambassador in Asia, turned Santa Claus for the aged people abandoned by their families in Madhya Pradesh. This was enough to fill their eyes with tears of joy as they live in Old Age homes & their children no longer visit them.
Who Is Palaksh Oswal?
Palaksh is a 4-year-old kid from Madhya Pradesh who has got exceptional skills. Unlike the kids of his age, he is more curious about things. He can learn and perform tasks very quickly. When Palaksh was only two and a half, he started his youtube channel named as Monty Dada ki Vines. Just a year after that, when the Coronavirus hit the world, he launched another youtube channel, Apka Palaksh. On this channel, he uploaded two videos about the covid pandemic and ways to prevent it.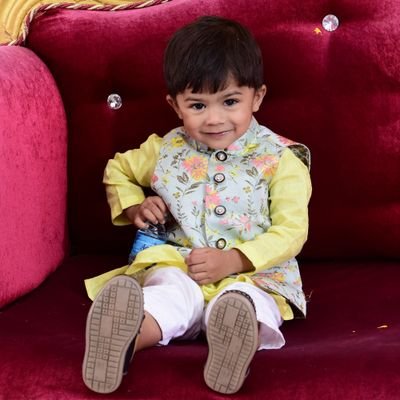 Image source: Google
After knowing his exceptional talent, a national kids' newspaper, 'Kids Age,' requested him to review their product. Palaksh did it & impressed by his review; the newspaper management appointed him as their official brand ambassador in October 2020.
Palaksh Oswal Turned Santa For The Elderlies
The child prodigy gifted seven radio sets and ear-phones to the Old Age Home residents. Abandoned by their children in Mandsaur town, the elderlies were in for a pleasant surprise on Boxing Day. The LKG student gifted them radio sets and earphones. These were funded by his income generated for being the brand ambassador for a children's news portal. He was accompanied by his father, Arpit Oswal, and grandfather Ashok Jain.
Image source: Google
According to Palaksh's father, "It's unimaginable that at an age when kids are not able to communicate with others, my son has brought joy in the lives of Old Age Home elderlies through his income totalling around Rs 10,000. They have been living a lonely life and our gift will connect them again with the music of their choice."
An Inspiration For The Youth
The wondrous works done by the little boy, Palaksh, are really unimaginable. He understood the emotions of the elderlies, which today's children don't care about as they grow up. The Global Child Prodigy appreciates Palaksh Oswal's works, and we wish him a great future ahead.
Creative Content Writer at GCPA | Two Years of Experience in Content Writing | Good in writing content based on research
Feel free to contact me at Team@gcpawards.com