Mrigendra Raj, the 13-year-old writer, recently had an exclusive interview with Global Child Prodigy under Prodigy Talks. The renowned Entrepreneur, Educationalist, and Humanitarian, Mr. Kavin Kumar Kandasamy, hosted the talk. He is also the Managing Director of Mangalam Educational Institutions. Mr. Kavin's institutions serve more than 7000 students every year.
Join us as we take you through the excerpts from Mrigendra Raj's interview.
Mrigendra Raj, How Are You? Tell Us A Little About Yourself
I am good, sir. My name is Mrigendra Raj, and I am 13-years-old. I am from Ayodhya, India. I am in eighth grade. Till now, I have written more than 250 books, and I hold six world records.
When Did All This Start?
I started writing poems at the age of five. Then, I began writing books also. My first world record was registered at the age of six when my first book was published. It is Udbhav, a compilation of my poems. After that, I continued my writing.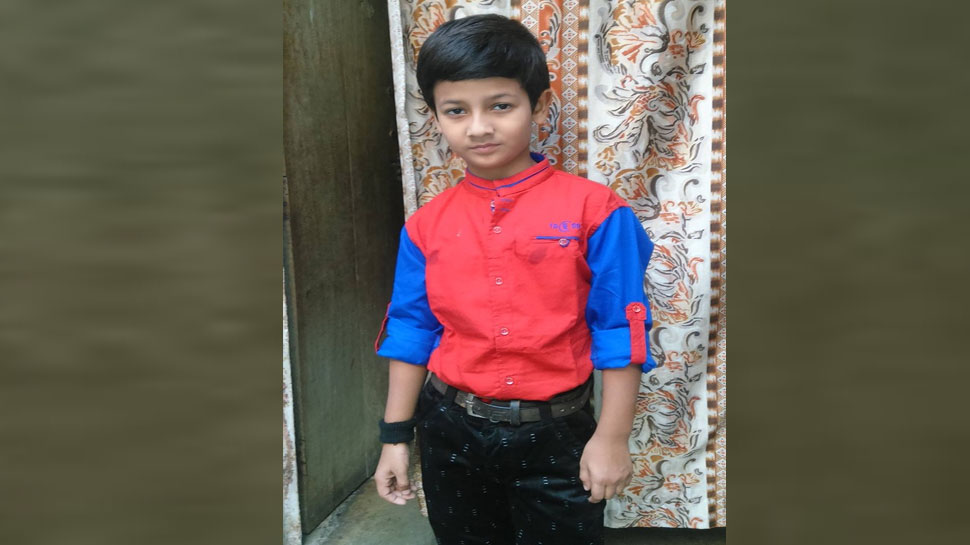 In Which Language Do You Write?
I write in the Hindi language as I love it.
What Were Your First Poems About?
I prefer writing about social issues. Also, I write about a few movements that encourage us to live with equality. My second world record was registered as Youngest Multi-Dimensional Writer Of The World, which I got for writing on nine different topics.
Who Taught You Writing?
As I told, I started writing at a very early age. I would say that the circumstances as my mentor because these are the situations that inspire us to write.
You Write Under Which Name?
I write my books under the name Mrigendra Raj Pandey. But, people also call me Aaj Ka Abhimanyu. I got this name from media reporters.
When Did You Study Ramayana & Mahabharata?
When I decided to write about the 51 different characters of Ramayana, I began gathering facts about them. So, I started reading Ramayana at the age of nine or ten.
Who Is The Most Inspiring Character Of Ramayana?
The inspiring character for me is Lord Rama. If we follow just 1 percent of his good deeds, society can again become Ram Rajya.
You've Written About The Female Freedom Fighters. How Did That Start?
In today's generation, everyone talks about woman empowerment, but nobody gives their contribution towards it. So, I started writing about female freedom fighters. I began with Rani Lakshmi Bai, who has played a massive role in making our independence.
What Is Your Future Vision?
I want to carry on my writing. Along with that, I want to join the Civil Services so that I can contribute to bringing some positive change to society.
Are You Able To Balance Your Studies & Writing?
When I want to write on a particular topic, I keep all my other work aside and focus just on that. I prefer writing at night as everything is calm at that time.
Do You Have Any Topics In Mind To Write About?
Yes, I want to write about the rivers of India. It is an important topic to write about. At present, I am gathering facts about the rivers.
You Wrote About The Chief Minister Of UP. From Where Did This Inspiration Come?
I write the biographies of prominent personalities. As the works of our honorable Chief Minister are great. So, I felt that I should write about him.
How Does It Feel To Be A Global Child Prodigy 2020 Awardee?
It is an honor for me to be recognized by the Global Child Prodigy Awards. I am also thankful to GCPA to encourage us by giving us this prestigious award.
Any Message For The Audience?
I would just say that follow your passion. Also, keep sticking to your culture; Never lose it.
Thank you, Mrigendra! You are an excellent writer. We wish you all the very best for your future.
If you know someone close to you who deserves to be on the top 100 Child Prodigies list, make sure to click here.
Content Writer and Proof Reader at GCPA | Two Years of Experience in Content Writing
Feel free to contact me at Team@gcpawards.com