"Your talent is god's gift to you. What you do with it is your gift back to God."
While most kids work hard to learn necessary skills like counting, others possess the abilities that make the rest of their lives. One such kid is "Justin Wilson ll." With the nickname "LJ," Justin Wilson ll is only six years old, but he plays the drums like he has 40 years of experience in that.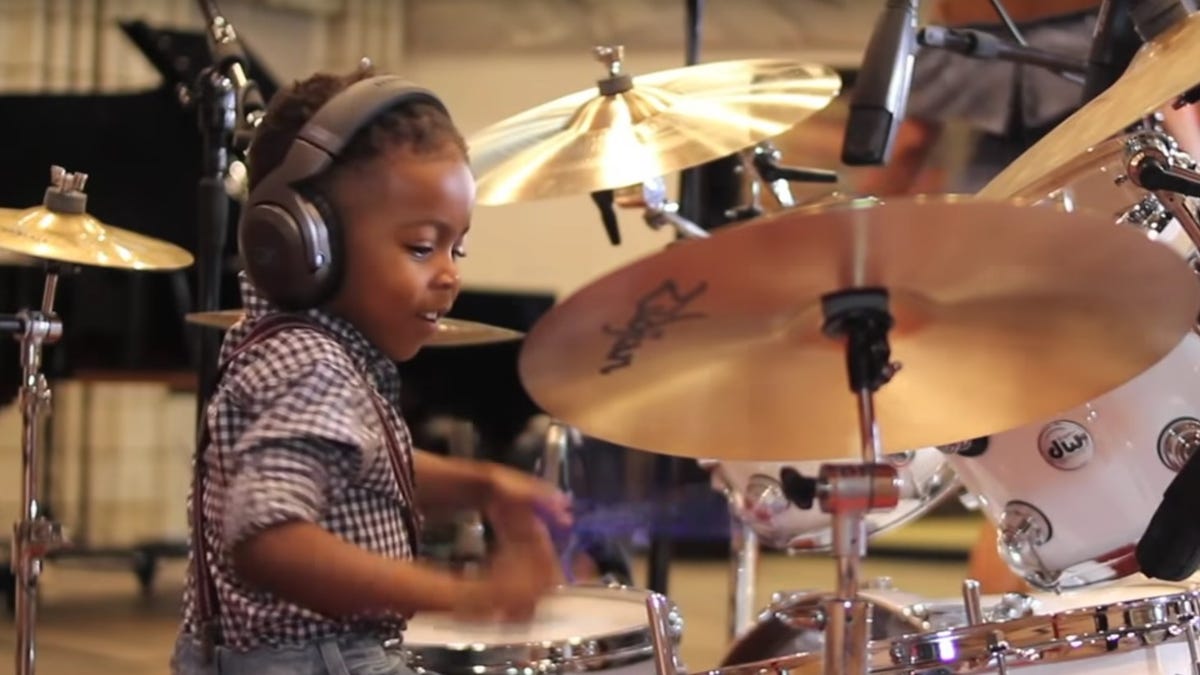 According to Justin Wilson's website, "LJ started loving music when the star was in the womb. He used to trap rhythmically when his mom would tap fingers on her belly. The music enveloped LJ."
Family of the Music Prodigy
Justin Wilson ll, known as BabyBoyDrummer on social media, lives in California with his parents Shelana and Justina. Both his parents are musicians. His dad won a Grammy award for a jazz arrangement of the Spider-man theme, and his mom is a vocalist. LJ's parents were very sure to encourage him in the field of music.
Lj's website explains, "By 13 months, he used to bang his spoons at each meal. He got his drum set when he was 1.5 years old and never looked back after that."
Achievements of the BabyBoyDrummer
"The fellas let Justin stretch out for a bit," the caption from video footage of little Justin playing the drums excellently during an event. He is known as BabyBoyDrummer on social media. At such a young age of 6 years, LJ has more than 400K followers on Instagram and around 200K subscribers on YouTube. Over 14 million people watched LJ playing drums live in a video shared widely on Twitter.
He has attracted so much attention from the public because of his perfection in his instrument of choice. He has appeared in some top-rated TV shows like The Ellen Show. Justin released an album, LJ's world, a few years ago. The album has the drum centric performances of the star kid that are compelling. The BabyBoyDrummer empire extends to YouTube, Instagram, and an official website, which explains its development. This music star is flying out in all directions and is going to have a great future.
Inspiration to All | Justin Wilson ll
Justin Wilson ll teaches us that if you want to do something, you can do it. Your age and other factors don't matter if you are serious about your goals. It would be best if you overcome your fears of coming ahead of the crowd. Parents also need to understand and appreciate the talents of their kids. Talent and determination together lead to a very bright future.
Winner of the Global Child Prodigy Award
The BabyBoyDrummer won the Global Child Prodigy Award and was listed under the world's Top 100 prodigies for his incredible talent for playing drums.
Global Child Prodigy Awards is the world's first and only award ceremony dedicated to recognizing unique and talented children from various countries and backgrounds. If you know someone close to you who deserves to be on the Top 100 Child Prodigies List, make sure to click here.
Also Read: Meet the 15-year-old Dancer Champ | Kelvyn Bertoni