"Writing is much of a routine for me as is brushing one's teeth. I don't look at it as a separate entity to incorporate in my life, rather a part of life itself." — Ananya Rajaraman
You probably listened to bedtime stories at the age of two, but Ananya Rajaraman was busy writing one. At the tender age of five, she had already completed a collection of one seventy-five short stories. Rajaraman came out with an adventure novelette when she just seven and even went on to author a crime fiction at nine.
Love For Crime Fiction
This talented author and poet have always been intrigued by the genre of crime fiction since she immensely enjoys thrill and adventure. Magnus Hooper (as the Criminal Sleeps), is the title of her first book, published in 2016. By securing a place for herself in the literary world at the mere age of 10.
Ananya has been hailed as the youngest crime-fiction author in the country by India Book of Records. In 2018, as a sequel to her first book, she also published the second installment, A Magnus Hooper: A Contentious Inheritance.
Global Child Prodigy Awardee
The Global Child Prodigy Awards is the first and only organization globally to recognize talents from various countries and backgrounds. The GCP Awards list includes the children having extreme competency in their field of interest, such as painting, modeling, writing, entrepreneurship, martial art, music, social work, etc.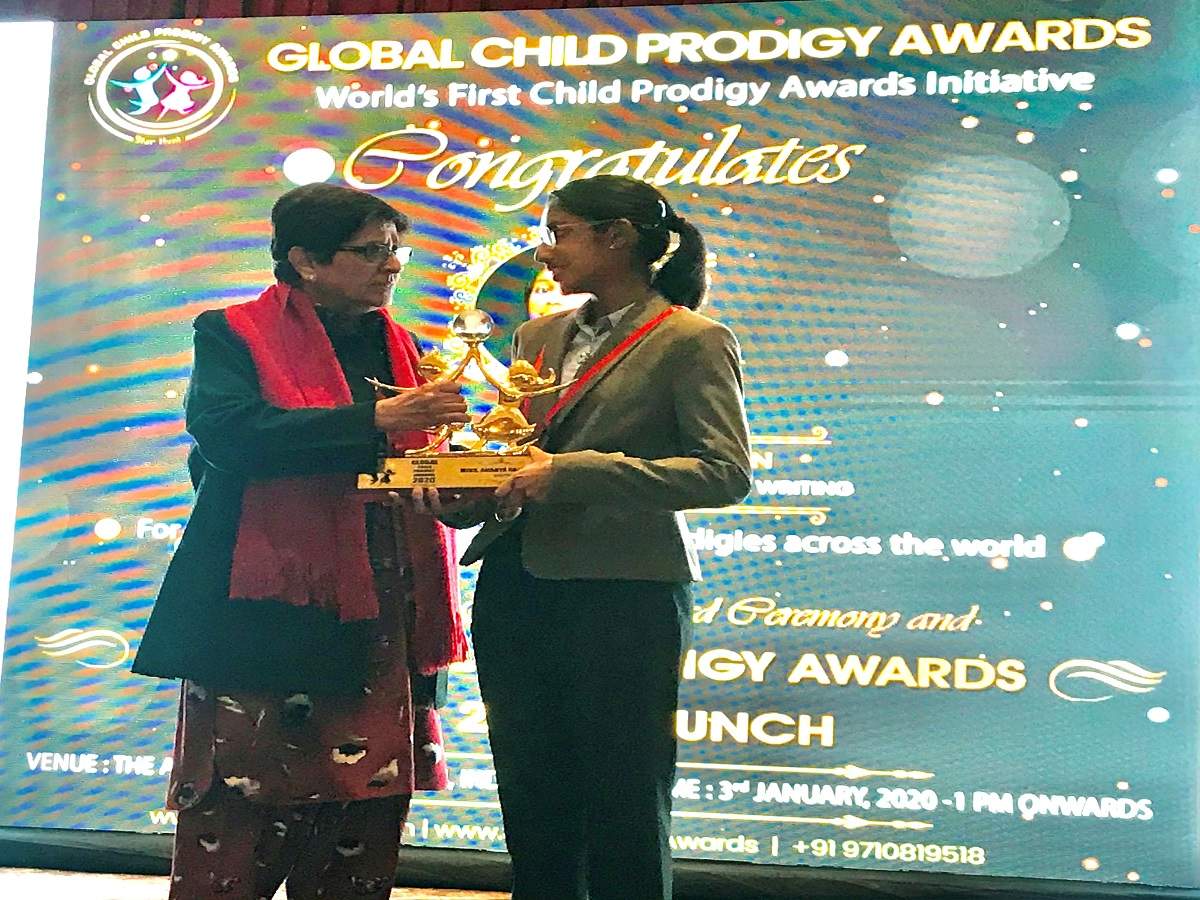 Showcasing such inspiring talent, Ananya won the prestigious Global Child Prodigy Award in January 2020. She was accorded recognition as the Top 100 Child Prodigies across the world.
Future Aspirations and Goals
She featured on a popular women's channel, She The People, after having received her Global Child Prodigy Award.
Ananya desires to go into the field of theoretical physics in her educational realm. Talking about what her fans can expect in future projects, she also says in her interview with Writing Geeks, "I have been trying to explore a completely different genre. I've been trying to compiling grammar treatise for four years and hope to complete it soon for publication.
We wish this talented writer all the success in the future!
If you believe your child is a prodigy, register them by clicking here.
Also, read the Youngest Astrologer of the World Who Predicted Corona Virus.
Creative Content Writer at GCPA | Four Years of Experience in Content Writing
Feel free to contact me at Team@gcpawards.com