"Winning isn't everything, but wanting to win is."

– Vince Lombardi
Early life
Born in 1997, Matea Jelic is a Croatian taekwondo athlete who competes in the 67kg weight category. She began the sport in primary school encouraged by her parents and her interest in pursuing it seriously became quickly obvious. As she puts it, "I was watching Grand Prix meetings on my laptop and was hoping to get there.". 
Injury
Jelic faced a grave obstacle just as her career had begun that almost made her quit the sport. Due to a tackle during the 2013 Craotian Junior championships, she required surgery due to internal bleeding and the doctors had described the situation as critical. It was her inspiration and role model Janica Kostel who visited her in the hospital and encouraged her not to give up. Calling it the turning point in her life, Jelic describes the experience as "a moment that turned everything upside down in my life and I am sure that it was not a coincidence that Janica appeared at the worst moment of my life. I didn't go to the European junior championships that year, but I became the world junior champion the following year [2014]….I would like to thank [Janice] for this gesture…..I hope that one day I will be such an inspiration to someone, like she was for me.", says IOC's official website.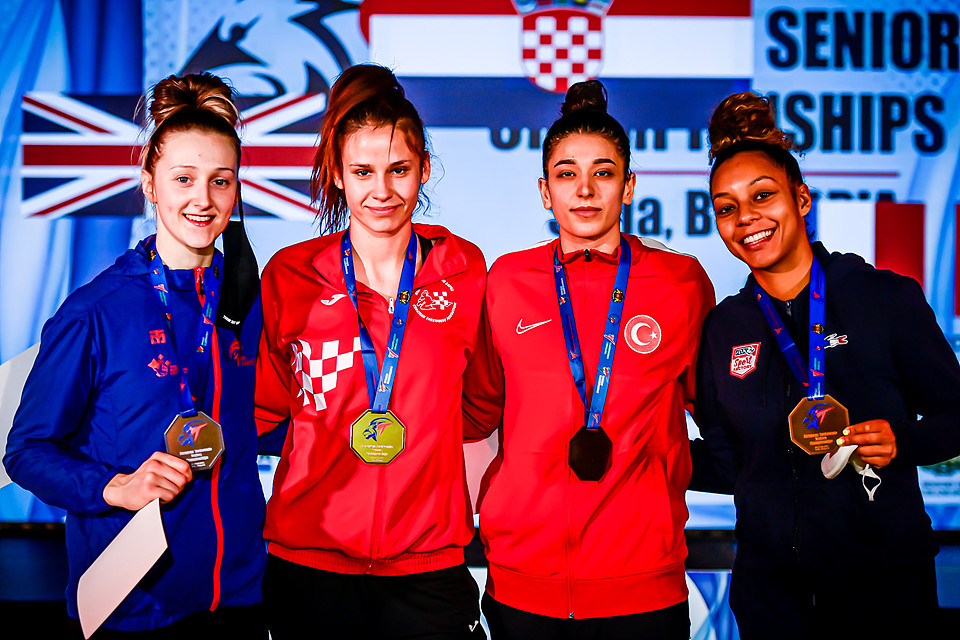 International career
She made her international debut at the 2014 World Junior Championships at the age of 17 and won gold. She is a 2018 Mediterranean Games champion, 2019 Grand Slam champion and 2021 winner of the European Championships. At the Grand Prix, the competitions that encouraged her to pursue the sport, Jelic is a two-time bronze medallist (2017;18), three-time silver medallist (2018;19;19) and two-time gold medallist (2018;19) and has achieved all these milestones in her teenage years, according to Wikipedia.
Jelic made her Olympic debut at the 2020 Tokyo Olympics and won gold in the women's taekwondo 67kg event. This was Jelic's first Olympic medal and a historic achievement for Croatia as this became the country's only 5th ever Olympic medal in taekwondo and their first gold in the sport! With a ground-breaking achievement, Jelic is a symbol of passion, dedication and strength and serves as an inspiration to the upcoming generation of athletes.
#GCPWishesMateaJelic #GCPAWishesOlympians
Team Global Child Prodigy Congratulates Matea Jelic for winning Gold in the 2020 Tokyo Olympics. This will inspire millions of people worldwide, including children who aspire to be like her.
We are on a mission to recognize Child prodigies across the world in all domains. Do let us know in the comment section if you know any such kid, or you can directly apply For Global Child Prodigy Award 2021 from the link below.
If you know someone close to you who deserves to be on the top 100 Child Prodigies list, make sure to register at
Creative content developer at Global Child Prodigy Awards | Feel free to contact me at team@gcpawards.com