"There may be people that have more talent than you, but there's no excuse for anyone to work harder than you do." 

– Derek Jeter
25-year-old Distria Krasniqi is a professional judo player from the small Balkan country of Kosovo. She began judo classes at the young of seven with her older brother.
She made her international debut at the age of 17 and is a three-time European Junior champion, two-time Under-23 Continental Championships winner and eleven-time champion of IJF Grand slams; Grand Prix and World Masters amongst several other bronze and silver medals across several major judo titles, according to Judo Inside.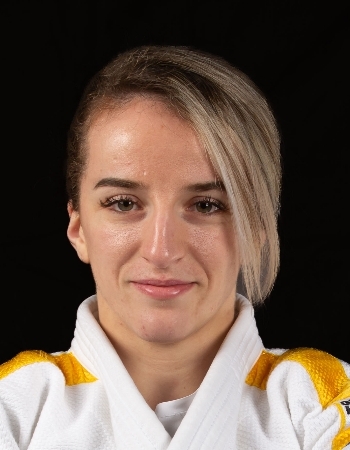 She marked her Olympic debut in the 2020 Summer Olympics in Tokyo and won the gold medal in the women's 48kg judo event. Her golden victory marked Kosovo's first medal at the Tokyo Olympics and the country's second-ever medal in Olympic history
Distria Krasniqi is a true example of hard work and resilience paying off. Her historic and stunning achievements are no less than the ideal inspirational story for aspiring athletes across the globe. 
#GCPWishesDistriaKrasniqi #GCPAWishesOlympians
Team Global Child Prodigy Congratulates Distria Krasniqi for winning Gold in the 2020 Tokyo Olympics. This will inspire millions of people worldwide, including children who aspire to be like her. 
We are on a mission to recognize Child prodigies across the world in all domains. Do let us know in the comment section if you know any such kid, or you can directly apply For Global Child Prodigy Award 2021 from the link below.
If you know someone close to you who deserves to be on the top 100 Child Prodigies list, make sure to register at
Creative content developer at Global Child Prodigy Awards | Feel free to contact me at team@gcpawards.com