Kiwi Alejandro Camara was born on 16th June 1984, and presently he is a Filipino American attorney. He is also popular as K.A.D. Camara. He had his graduation from Hawaii Pacific University when he was only 16. He matriculated at Harvard Law School from where he graduated in 2004. Camara got involved in a racial controversy when he was in school. This issue was strong enough to attract national attention. In 2009 it also got international media attention. He became the pro-bono defense lawyer of Jamie Thomas Rasset.
Kiwi Alejandro Danao Camara: Early Life and Education
Camara was born in the Philippines. His parents Enrico Camara and Teresa Danao, were physicians. When he turned one, his family moved to Ohio, where he attended the Punahou School. For alternative treatments of rheumatoid arthritis, he wrote a medical paper on this topic at 11. After then it was published in the Hawai'i Journal of Medicine. He skipped high school and entered Hawaii Pacific University when he was 16 and earned the degree of Bachelor of Science in computer science. It took him two years to complete the program. Therefore, he got recognition by the university for his outstanding performance in academics.
He got the Jose Rizal Certificate of Achievement by the Philippines while he was in college. Later, it recognized Danao Camara with Presidential Commendation. Kiwi Alejandro enrolled himself in the Harvard Law School in 2001, where he received John M. Olin Fellowship in economics and law.
Controversy at Harvard and Yale
When he was in the first year at Harvard, he got involved in a racial controversy. It gained attention from the national media as well. Just like many other students, Camara posted the course outlines to a popular student-run website. This controversy is the subject of a book called The People vs. Harvard Law: How America's Oldest Law school Turned Its Back on Free Speech.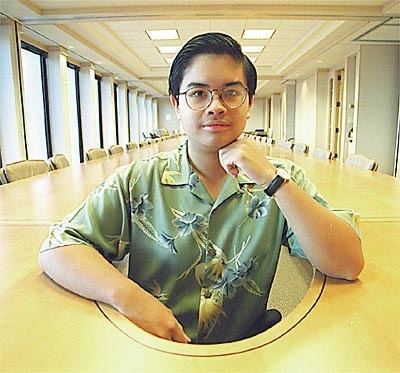 In 2005, an article that Camara co-wrote was to be published by The Yale Law Journal. But the editors got a message of the course outlines of Camara by an anonymous email. The email was to request not to publish the article. But ultimately the editors decided to publish it. Hence, this decision made some of the students of Yale Law were upset. So, a group was there for protest activities. It was an alternate panel on 'Disempowered Voices in the Legal Academy,' at the same time as Camara's talk. He told The New York Times that he was well aware of the planned protest before the talk, and he is quite happy that the comment led to a teaching moment that was a more productive thing to do than burning in effigy.
ALSO READ: ALEXIS CLAUDE CLAIRAUT – A French Mathematician and Highly Illustrious Geophysicist
Harshit has four years of experience in the publishing industry, with expertise in digital media strategy and search engine optimization.
Feel free to contact me at Team@gcpawards.com