"Obstacles don't have to stop you. If you run into a wall, don't turn around and give up. Figure out how to climb it, go through it, or work around it.

–Michael Jordan"
Born in 1994, French-born Jessica Fox is a professional slalom canoeist who has presented Australia internationally. Daughter of two Olympians, her father, Richard, was a 5-time world champion and canoeist for Team Great Britain in the 1992 Olympics while her mother, Myriam, represented France at the 1996 Olympics and is a 3-time world champion both her parents are Olympic bronze medallists. Thus, while it was expected of her to pursue the sport, Fox never actually had a liking for it in the beginning, preferring swimming and gymnastics instead. It was at age 11 when she broke her arm and the physiotherapist suggested she try kayaking as rehab and since then her love for the sport has only grown. She has been trained by her mother throughout her career.
She began her professional career at the age of 15 at the 2009 ICF World Ranking in Italy in where she finished third in the K1 event and the 2009 AYOF event in New South Wales where she finished first in the K1 event. Since then her career has grown exponentially with fifteen medals at the ICF Canoe Slalom World Championships with ten golds (C1: 2013, 2014, 2015, 2018; K1: 2014, 2017, 2018; C1 team: 2013, 2015, 2019), three silvers (C1: 2019, K1: 2019, C1 team: 2017) and two bronzes (C1: 2010, K1 team: 2017). Her 7 gold medals in individual events make her the most successful paddler, male or female, in World Championship history.
She made her Olympic debut in 2012 in the women's K1 event, where she won the silver medal at the young age of 18. In 2016, Fox won her second Olympic medal, with a bronze in the K1 event in Rio and in the same year won the overall World Cup Kayak Single Slalom K1 and was second overall in Canoe Single Slalom C1. She also won the World Under-23 Championships in Kayak Slalom and in Canoe Slalom in Poland. Additionally, she also won the Oceania Championships Slalom C1 in Australia and later again in 2019
. She is a 5-time Junior world champion and has won the overall World Cup title 5 times in C1 event and 2 times in K1 all before the age of 25. Her long and groundbreaking list of achievements has earned her honors like the 2011 Australian Canoeing Athlete of the Year, Athlete of the Year for 2014 and the 2018 AIS Sport Performance Award Female Athlete of the Year, amongst others, according to Wikipedia. 
Not only successful on the water, Fox was also putting in the hard yards at Blaxland High School. She finished her HSC year with an ATAR score of 99.1, came first in her state and was named Dux of her school, says the Australian Olympic Team website. She is currently studying Social Science (Psychology) parallel to her hectic training. What an all-rounder!
Fox competed at the 2020 Tokyo Olympics in the K1 and the inaugural C1 events where she came 3rd in the former and 1st in the latter, winning her first Olympic gold and third overall Olympic medal. Fox's monumental career with historic accomplishments has garnered her the respect of athletes worldwide. Her journey consisting of hard work, resilience and injury is a testament to her spectacular career and is an inspirational example to a new generation of athletes everywhere who aspire to make their mark in the international circuit like her.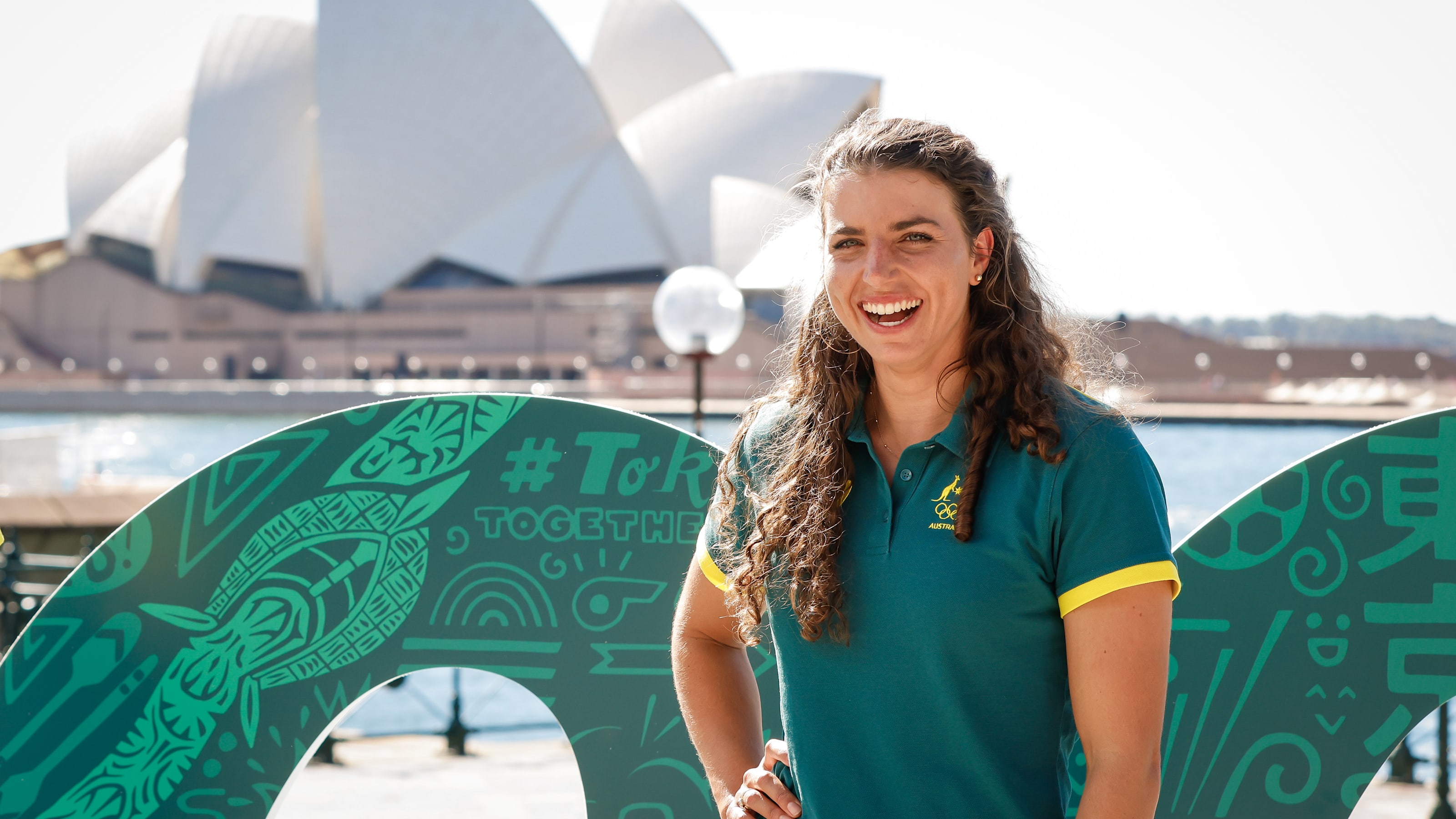 #GCPWishesJessicaFox #GCPAWishesOlympians
Team Global Child Prodigy Congratulates Jessica Fox for winning Gold in the 2020 Tokyo Olympics. This will inspire millions of people worldwide, including children who aspire to be like her. 
We are on a mission to recognize Child prodigies across the world in all domains. Do let us know in the comment section if you know any such kid, or you can directly apply For Global Child Prodigy Award 2021 from the link below.
If you know someone close to you who deserves to be on the top 100 Child Prodigies list, make sure to register at –
Creative content developer at Global Child Prodigy Awards | Feel free to contact me at team@gcpawards.com