Ishwar Sharma, the 11-year-old yoga prodigy, recently had an exclusive interview with Global Child Prodigy under Prodigy Talks. The renowned Entrepreneur, Educationalist, and Humanitarian, Mr. Kavin Kumar Kandasamy, hosted the talk. He is also the Managing Director of Mangalam Educational Institutions. Mr. Kavin's institutions serve more than 7000 students every year.
Let's get to know the inspiring story behind Ishwar Sharma's success in this interview.
Hello Ishwar, how are you?
I'm having a fine morning. Thank you.
Ishwar, please tell us a little about yourself.
I'm eleven years old. I live in London, England. I started doing Yoga when I was three years old. It started when I tried copying my dad while he was doing the Surya Namaskar. I was just following dad back then, but eventually, I started liking Yoga. Then, at the age of six, I entered a Yoga competition and won a gold medal for that. I have also won the 'British Indian of the Year' title in the year 2018.
Are you passionate about anything else as much as you are about Yoga?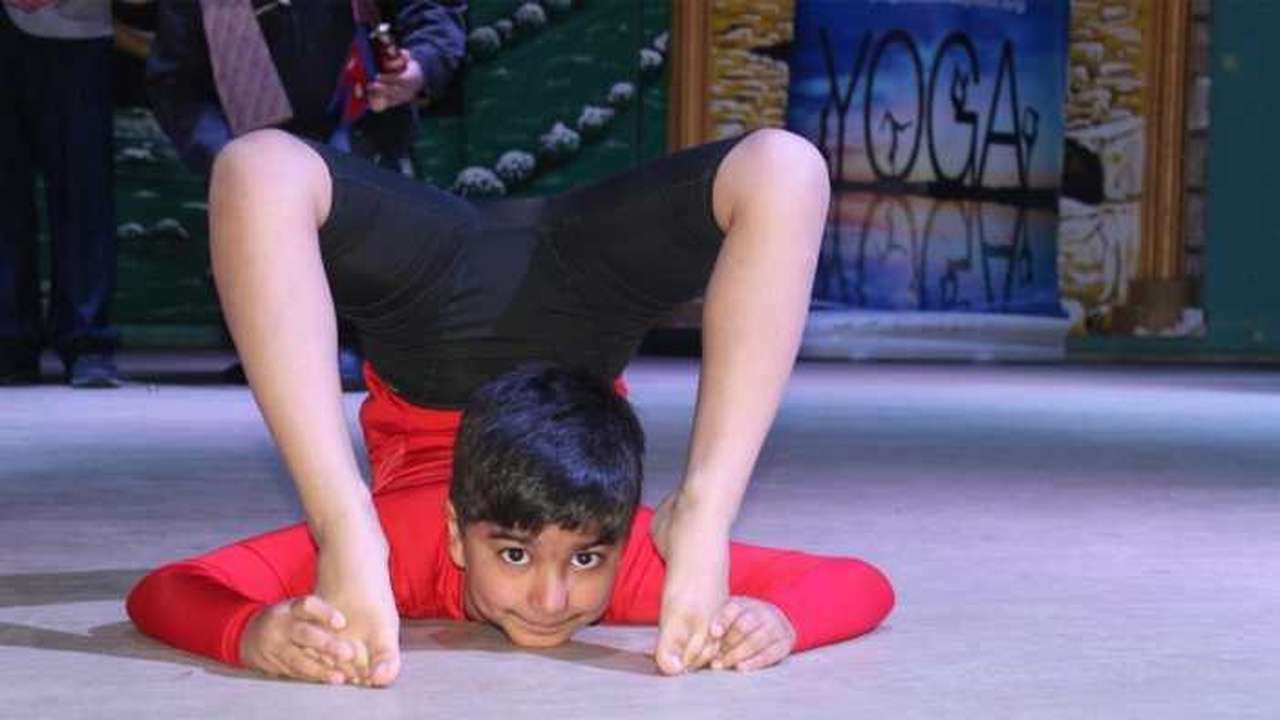 Yes, I have a lot of other hobbies like baking, and I enjoy doing it all.
You have been homebound for a long time now due to Corona. Please share your experience.
Actually, I've been going to school because my dad is a doctor, and here, you're allowed to go to school if you're any worker's child. So, I try to help other kids through Zoom classes.
Do you have any siblings?
Yes, I have a sister. She is younger than me; she is nine years old. My sister is also interested in Yoga, and is also learning new Yoga poses and asanas.
Is Yoga a big thing in the U.K.?
Initially, it wasn't a big thing. But, with time, its popularity is growing, and it's getting really big here. English kids are also developing a liking towards Yoga, and most people compliment me a lot.
What do you do on International Yoga Day?
I do various performances on that day. I really enjoy it.
Are you able to balance Yoga and academics?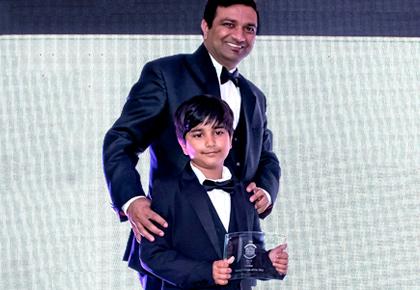 I'm perfectly able to balance Yoga and academics. I enjoy doing Yoga, it calms me down.
Who guides you in your journey?
I have had lots of Gurus. First, it was my dad, and then I was taught by a lot of other Yoga teachers. They all live in England.
How many times do you practice Yoga per day?
I try to do as much as possible. I try doing Yoga for about two hours per day with my Yoga teacher. But, if it's a school day, then I do it for about twenty to thirty minutes.
Do you have a vision in life?
I want to keep on teaching Yoga but not as a complete profession. I'm really passionate about Yoga and want to keep doing it.
How did it feel to be given the title 'British Indian of the Year'?
That was in 2018. I felt grateful and proud to have got such an award.
What does it feel like to be called a prodigy?
I'm honored and grateful to GCPA. I'm really thankful, proud, and happy for the recognition and platform that they have given me.
What is your message for your audience?
Just enjoy what you do. It can be anything, but it's important that you enjoy doing it.
Thank you, Ishwar Sharma. You are a wonderful person. We wish you all the best for your future. May you get all the success in life.
If you know any such talented kid near to you, make sure to click here.
Also Read : This Ten-Year-Old Yoga Prodigy Is 'British Indian Of The Year' | Ishwar Sharma
Content Writer at GCPA | Three Years of Experience in Content Writing along with SEO skills
Feel free to contact me at Team@gcpawards.com