"Education is the passport to the future, for tomorrow belongs to those who prepare for it today." — Malcolm X.
Students from each part of the world celebrate International Students Day every year on 17 November. Thousands of students show great enthusiasm and interest in participating in organized events. The aim behind celebrating student's day is to ensure that education is available and accessible to all the people.
On this particular occasion of International Students Day 2020, we are here with some students who are passionate to spread knowledge moreover These child prodigies are playing a massive role in making education accessible to all. They have also won the Global Child Prodigy Award for their works.
International Students Day – Bonita Treasure Murungi Arinaitwe
The 15-year-old girl Bonita Arinaitwe is an author and Climate Change Advocate. She loves writing and public speaking. She has already written two books, Friends (2014) and The Brave Prince Michael (2015).
Arinaitwe has become Uganda's youngest award-winning author. In June 2015, she was invited to speak at Ambrosoli International school under its mentorship program. She talked to students about the need for young people to explore their talents ,She was also invited to speak at the Authors Forum, an event organized by the World of Inspiration in Kampala. Bonita keeps inspiring students to follow their dreams.
International Students Day – Reuben Paul
Reuben Paul is a boy who became the CEO of a company when he was only 9-years-old. He has his eyes on the growing technology of the world on the other hand He is already an accomplished app developer, hacker, CEO of Prudent Games, and a cybersecurity expert. Paul has become a respected speaker in the circle of hackers.
Reuben is also the founder of cybersecurity awareness and education organization called CyberShaolin on the other hand The organization is aimed to educate, equip, and empower kids with the knowledge of CyberSecurity, Paul is currently working on developing apps that teach Cyber Security and Mathematics to children.
Aswatha Biju
Aswatha Biju is a young paleontologist from India. She has collected many fossils after identifying and recognizing them in fact She has a collection of a whopping 114 fossil specimens, including many like vertebrates, invertebrates, chordates & flora.
Aswatha wants to spread knowledge about the lesser-known field of palaeontology moreover With this aim, she has also been conducting various seminars and workshops in schools, colleges, etc.
Stacey Fru
Stacey Fru is a 13-year-old Award-Winning Author from South-Africa. She is also an activist, the founder of the Stacey Fru Foundation, and a public speaker. She writes poems, and like every other child, she is also a student.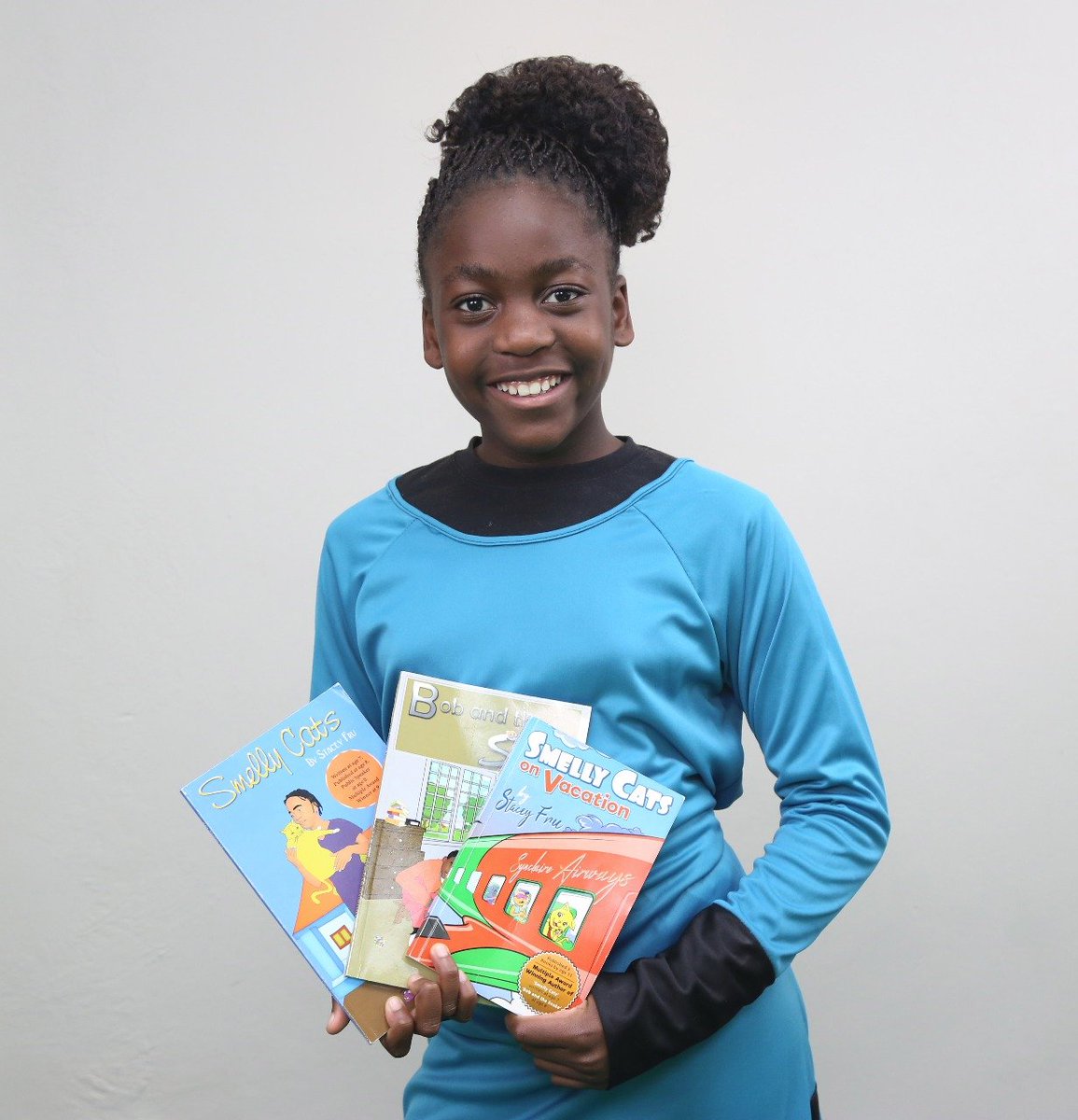 Stacey Fru Foundation is based on safety, security, and education for young children in underprivileged areas, on the other hand, Fru runs various outreach programs such as the African for the child campaign moreover She encourages people to donate books written by African authors to inspire African reading culture within these children. She aims to educate children on the various dangers of safety and security.
Samaira Mehta
Samaira Mehta is a young coder and inventor and is the founder of the game CoderBunnyz. She started learning coding from her father when she was just 6-years-old. Samaira created CoderBunnyz to teach other children how to code because she wants every child to learn to code excitingly. She designed the game over a year. The little coder is the speaker for more than 60 workshops for Tech giants such as Google, Microsoft, and Intel. She always motivates people to learn to code.
Read more about Samaira Mehta.
What Is Global Child Prodigy?
The Global Child Prodigy is the only organization to recognize the talents from various countries and backgrounds. The list of GCP awards includes children having extreme competency in their field of interest such as painting, writing, entrepreneurship, social work, etc.
On the occasion of student's day, If you know someone close to you who is exceptionally good, make sure to click here.