International Children's Day was first established as the Universal Children's Day in 1954. It is celebrated every year on November 20 to promote international awareness, togetherness among the children worldwide, and improve children's welfare. This day offers each of us an inspirational entry-point to promote and celebrate children's rights to build a better world for children.
On this particular occasion of International Children's day 2020, join us as we are here with the Top 12 child prodigies of the world whose stories will leave you inspired.
1. Licipriya Kangujam
Licipriya Kangujam is one of the youngest climate change activists of the world. The disaster scenes in Nepal inspired Kangujam that she watched on TV. A colossal earthquake killed about 9,000 people and destroyed one million homes in Nepal in 2015. Licipriya's ultimate goal is to become a "space scientist" in a bid to save humans back on earth. She also addressed the United Nations Climate Conference in 2019.
2. Emanne Beasha
The little star Emanne is an American – Jordanian singer of Circassian descent. She started singing opera when she was six. She is getting the attention of millions of people all around the world because of her beautiful and pleasant voice. Beasha is the winner of the fifth season of Arab's Got Talent. She was also an opera singer in season 14 of America's Got Talent.
3. Kevin Vechiatto
Kevin Vechiatto is a 14-year-old Brazilian actor who is rising to stardom. At the age of 8, his debut started through a cinema called Os Amigos wherein he was playing the character of Jorge. Kevin has already experienced both TV and Cinema. In 2015, he was cast in the famous Cumplices de um Resgate. He is not only an actor but also a good comedian who keeps bringing smiles on faces.
4.Charlotte Summers
Charlotte Summers is a Spanish pop singer, songwriter, and model. She lives in Marbella, Spain, with her family. People started recognizing her after her appearance on the talent show series La Voz Kids in 2015. At the age of 10, she won the Big Talent Marbella.
Summers has also won awards in two international music festivals. One of them was the first prize for the Original Song Contest for "Unicorn" at Eurokids International in Italy. At present, she has become a sensation for millions around the globe.
5. Sreya Jayadeep
Sreya Jayadeep is a 14-year-old musical whiz kid from India, whose long list of impressive accolades speak for her. She began learning music at a very young age and has become a singing sensation. Sreya was hailed as the Surya Singer of Surya TV and gave her debut performance as a playback singer in 2013. After that, in 2014, she earned the title of Sun Singer of Sun TV apart from an incredible singer, Sreya is also an environmentally conscious youth.
6. Evan Le
Evan Le is a 9-year-old piano prodigy who was born on May 31, 2011, in California. He developed an interest in music when he played a toy piano at 2.5 years of age and followed his interest. Evan Le has caught the attention of millions of people across social media and many popular TV shows such as America's Got Talent. With so many remarkable achievements at such a young age, Evan has inspired many people worldwide.
7. Ramadan Ondash
Ramadan Ondash is an 11-year-old prodigy from Lebanon. He is nicknamed as "Muaythai Kid," and fights in a higher category in his country at such a young age. He has an exceptional talent of catching each move quickly. Ramadan holds an excellent record for his age: 12 fights with 11 wins and has so many titles and medals such as Lebanon Champion, Arab Champion, etc.
8. Tima Kuleshov
Tima Kuleshov is a 7-years-old sports maniac from Ukraine who drives a mini car, a motorcycle, skis, and does trampoline. He started riding a bicycle when he was just 2-years-old and learned to ride a mini motorbike at only two and a half. Tima has already become the youngest motorcyclist in Ukraine and is known as 'Baby Biker.'
9. Charley Dyson
Charley Dyson is a 14-years-old scooter stunt artist from Barnsley, South Yorkshire. He started getting prominent through Youtube videos and eventually led to a Madd Gear Action Sports sponsorship deal. Charley participated in Series 11 of Britain's Got Talent when he was 8-years-old. He later appeared on the British version of Little Big Shots in October 2017. At present, Charley Dyson is a member of the famous Scooter Rider list.
10. Gordey Kolesov
Gordey Kolesov is a 12-year-old multi-talented Russsian boy who is the winner of a Talent show in China. He is the winner of several chess competitions and can speak five languages at such a young age. Krishna Ilyumzhinov, the President of the International Chess Federation (FIDE), called Gordey "the little Buddha of the chess world."
11. Vasilisa Ermakova
Vasilisa Ermakova is a 6-year-old Russian girl who has broken the Russian record for the fastest descend at 48 kilometers per hour in her age group. She has become an internet sensation because of her fantastic snowboarding skills. She started snowboarding at the age of three and has already made her name as a snowboarding prodigy.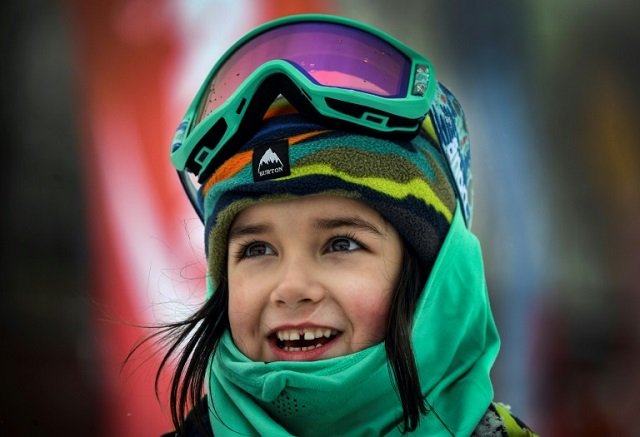 12. Erica Armah Bra-Bulu Tandoh
Erica Armah Bra-Bulu Tandoh was born on December 12, 2007. She is popularly known as DJ Switch and is a young Ghanaian female disk jockey. She is a multi-talented entertainer who can sing, rap and dance. Other than that, she does poetry, acting and delivers motivational speeches. In 2019 Roc Nation acknowledged her skills and featured her on their social media for Black History Month.
November 20 is an important date as on November 20, 1959; the UN General Assembly adopted the Declaration of the Rights of the Child. It was also the date when the UN General Assembly adopted the Convention on the Rights of the Child in 1989. Therefore since 1990, International Children's Day also marks the anniversary of the date when the UN General Assembly adopted both the Declaration and the Convention on children's rights.
Every one of us can play an essential part in making International Children's Day relevant for their societies, communities and nations.
Global Child Prodigy wishes all the children a very bright and prosperous future – a very Happy International Children's Day to all the kids worldwide.
What Is Global Child Prodigy?
The Global Child Prodigy Awards is the first and only organization to recognize the talents from various countries and backgrounds, having extreme competency in their field of interest such as painting, modeling, writing, entrepreneurship, martial art, music, social work, etc.
On the occasion of International children's day, if you know someone close to you who deserves to be on the top 100 Child Prodigies list then make sure to click here.
Also Read : Meet 10 Child Prodigies Who proved age is just a number