It says " Not all fingers are the same". Similarly,  the children also have different choices, opinions, interests whether we talk about their lifestyle, ethics, or their stream like others. But sometimes we see those kids while choosing their interests hesitates and lacks confidence. Especially infants. Yes! the younger ones. We can't all be creators, but all have that ability to competently bring up for it, and if we do that, it can grow into something pleasing. One cannot expect his/her child to be a genius on their own. It always starts with motivation and your support, you are the one who can encourage your child to be like a pro. Artistic skills are one of them.
Have you seen your little-angel under-confident while drawing? Well if yes, then you must help them overcome this and encourage their art skills so that they can make their choices confidently.
If you do not know how then here are some tips that can be useful for you-
Come up with enthusiasm :
Children do not enjoy going after directions. They do what they feel like and discover on their own. And I think the finest you can do for it is to act on their surroundings and wish they discover something they pine for reproduction. For instance, by decorating the walls with canvas, you can entertain them with music to get an idea of their choice, put graphic novels, caricatures on the bookshelf and observe them if they are interested.
Provide them with the right tools :
Supplying your child with the right tools can be a great step. This can help you discover whether they like surrounding with the art accessories and if it inspires them or not. If yes! then they can begin to channel their skills. Ensure that you have sufficient brushing, drawing, or instrumental tools. Even if the kids are not good at it, we will be satisfied if they took an interest in it.
Help them in drawing :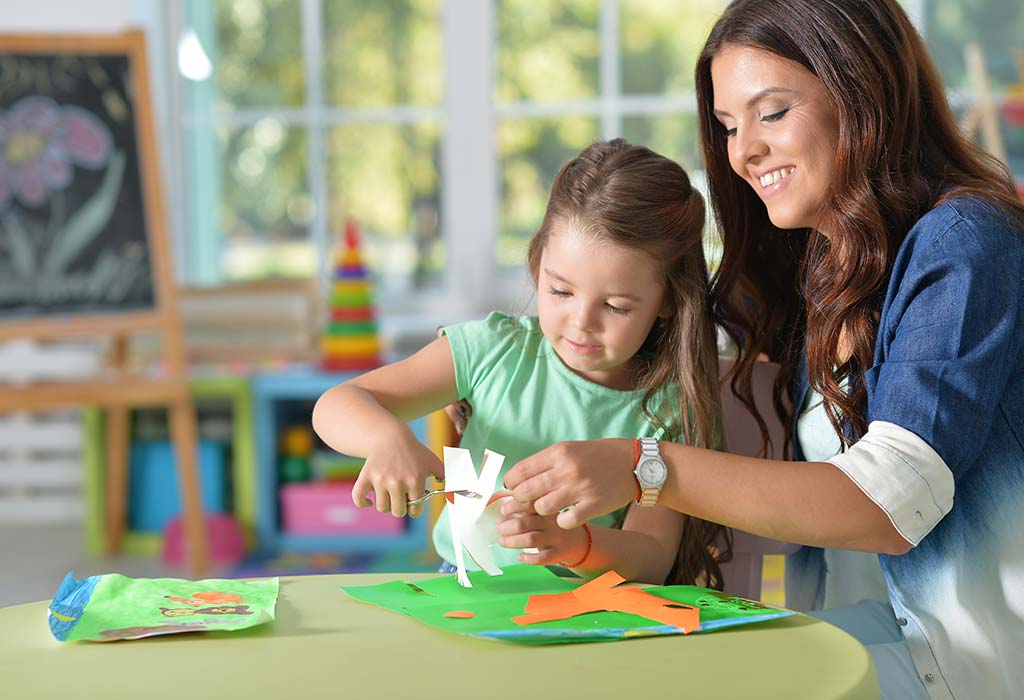 Usually, children feel demoralized when they face difficulty in following their passion initially. You can help them to get over this by teaching them to draw things which is easy and quick so that they can be confident enough on their first attempt. Once they discover it easily there will be no obstacles on their path. Even the pictures would not have all the artistic values, at least they will serve with flawless cheering. It's a useful skill for his/her future.
Colour their passion :
Once your kid develops an interest in creativity, it will tend him to discover much more about it. But they are too young to be the perfectionist, still, you can step ahead in becoming so. You can install various coloring or instrumental apps in order to encourage their artistic skills. It is one of the best solutions for a newbie, as errors made can be recognized and rectified easily. You can also buy them a book of crayons depending on their choice. They will not just color the books but their passion and confidence. 
Do not margin their interest:
Last but not the least, do not pressurize the kids for taking an interest to be creative. Creativity is something that comes within. It says " One can water the horse but cannot make him drink" meaning you can provide your kid with the right tools, environment but cannot move their hands to create. Do not put margin over their choices and dreams, it will end the whole concept of art. Nothing will be left except disappointments. Let them decide on their own, let them discover and present it beautifully. Creativity cannot be bound so as their heart. 
We hope that these tips will help you to encourage your child's artistic skills. We wish all the best and a Happy Parenting!
Also Read: How to increase child brain power?
Creative Content Writer at GCPA | Four Years of Experience in Content Writing
Feel free to contact me at Team@gcpawards.com