Gyorgy Cziffra, born on 5 November 1921, was popularly known as 'Georges Cziffra' and 'George Cziffra'. He was a Hungarian-French composer & virtuoso pianist. Cziffra is also famous as one of the greatest pianists of the 20th century. He became a citizen of France in 1968. Cziffra is most popular for his recording of Franz Liszt's works, Frederic Chopin, and Robert Schumann. Moreover, people know him for his technically demanding arrangements of various orchestral works for the piano. These works include Johann Strauss II's The Blue Danube and Nikolai Rimsky-Korsakov's Flight of the Bumblebee.
Early Life Of Gyorgy Cziffra
Gyorgy Cziffra was born to a poor family in 1921 in Budapest. Cziffra describes his father as "a cabaret artist" in his memoirs. His parents were living in Paris before World War I and got out from there as people were thinking that they are enemy aliens.
Gyorgy's earliest Piano training came from watching his elder sister's practice. He was weak as a child but used to watch his sister's practice and mimicked her. Gyorgy Cziffra was indeed a child prodigy as he earned money as a child extemporizing on popular music at a local circus. He began studying at the Franz Liszt Academy in 1930 under the tuition of Erno Dohnanyi until 1941. He gave numerous amazing concerts in Scandinavia, Hungary, and the Netherlands.
Works Of Gyorgy Cziffra
Cziffra gave several performances to support the ligaments of his wrist. He used to wear a large leather wristband as his wrist was damaged after he was forced to carry 130 pounds of concrete. It all happened during his two years in a labor camp.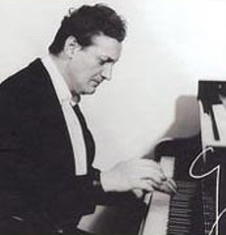 "Cannons and Flowers" is his autobiography, which is "a hallucinatory journey through privation, hostility, acclaim, and personal tragedy". Gyorgy Cziffra recounts his life story up until 1977. In 1966, he founded a festival named, Festival de musique de La Chaise-Dieu in the Auvergne. After three years of this, he inaugurated the piano competition, which was named after him at Versailles. He then took French citizenship and adopted 'Georges' as his first name in 1968. In 1977, he founded the Cziffra Foundation, which was there in the Saint Frambourg chapel in Senlis, Oise. He bought it with the aim of helping young musicians at the outset of their careers.
Later Life & Death
Gyorgy Cziffra Jr., Cziffra's son, was a professional conductor. He participated in several concerts and recordings with his father. However, his bright career was cut short due to his death in an apartment fire in 1981. Cziffra never again gave any performances with an orchestra. Some critics believe that the severe emotional blow of his son's death affected his playing quality.
Cziffra died on 15 January 1994, at the age of 72, in Longpont-Sur-Orge, Essonne, France. The cause of his death was a heart attack.
Also Read: Saul Kripke – An amazing former child prodigy