Emanne Beasha is an incredible 12-year-old American-Jordanian singer from Florida. She sings Opera and is a singing sensation. She started listening and singing songs at a very young age. At the age of seven, Emanne started listening to Opera and wanted to try and learn it. She gave her first stage performance on a kid's show by singing 'Twinkle Twinkle Little Star' at two.
In an exclusive interview with Global Child Prodigy, Emanne shares her journey from singing Twinke Twinkle Little Star to an amazing opera singer.
Schooling Of Emanne Beasha
Emanne has never been to school for a single day yet. She has one older and younger brother. All of them are homeschooled while the younger brother has been to school for a shorter period of time. She says that she loves being at home. She feels that homeschool is a lot easier, and she can take the books that she uses anywhere she goes.
How much of her daily life is singing?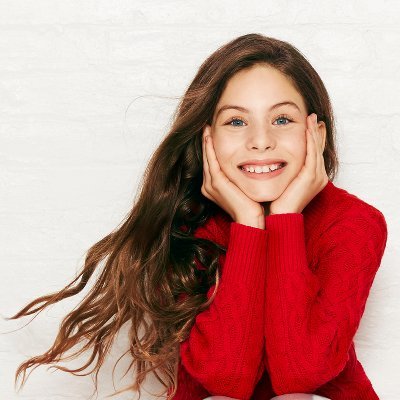 This incredible Opera singer says that discipline is all around, and she practices every day. There is no practice done on the weekends because it's only those days when she has a break after big performances. Emanne does not let her stress the vocal. It's almost every day when she practices around 2-3 hours a day, depending upon how she feels and what the goals are for that day. Her first coach was her mother, and after that, they found an amazing coach who teaches amazingly and protects her vocals.
Her stage performances
She made her way to the stage of AGT and received the golden buzzer. That entire moment is unforgettable for Beasha. At the age of 8, she went to Arab's Got Talent and remembered every moment of it. From her point of view, America's Got Talent was a little bit easier than the Arab's Got Talent. The experience she gained at the Arab's Got Talent helped her a lot while she performed on America's Got Talent stage and made herself successful in all the rounds she faced.
Does Emanne Beasha practice genre apart from Opera?
Emanne Beasha has never been offered anything apart from Opera. She loves singing it. But she says she would love to sing for different opportunities, among which it could be like Opera and some of them apart from it. Apart from it, she is working on a song from the greatest showman.
Global Child Prodigy 2020 Awardee
She has won the Global Child Prodigy Awards in January 2020 under the category of singing. Emanne was also one of the Top 100 Prodigies of the World.
The Global Child Prodigy is the first organization of its kind that recognizes young talents globally. If you know any such prodigy close to you who can be on the next Top 100 child prodigies' list, make sure to click here.
ALSO READ: Full interview of Emanne Beasha
Creative Content Writer at GCPA | Two Years of Experience in Content Writing Feel free to contact me at Team@gcpawards.com