Daniel Teplitski, the 16-year-old power juggler, recently had an exclusive interview with Global Child Prodigy under Prodigy Talks. Ms. Swathi Bhojaraj, an In house Legal Counsel & Athlete, hosted the talk.
Let's get to know the inspiring story behind Daniel Teplitski's success in this interview.
Hello Daniel, how are you? Tell us a little about yourself.
Hi, I'm doing great. So happy to be here. I'm Daniel Teplitski, and my age is 16 years. I'm a power juggler; I like juggling with various weights. I perform various balancing tricks with heavy objects.
When did this all start?
When I was young, my dad used to do power juggling. So I started mimicking his movements and tricks. I enjoyed doing that, and at the age of 8, I asked him to teach me because I wanted to do it as a career. So, initially, I started with light objects and then began training with heavy items.
Do you have any memory of you performing as a young kid?
Yeah, I remember mimicking the movements performed by my father. I used plastic things and softballs to perform juggling. I liked spinning that stuff.
How did your parents react to this?
My parents are proud of me, and they always support me. They guide me whenever I need their guidance. My mother is a professional dancer, so she helps me with ways to present myself in front of my audience.
Tell us a little about your family.
I hail from a British circus family; I'm the fourth generation juggler of my family. My dad is a power juggler; my grandfather did gymnastic tricks and aerial acts, while my great grandfather did wrestling in the circus. So, it's running in the family for quite along.
What fascinated you about power juggling?
My passion for power juggling was developed after watching my father perform various juggling tricks. I really liked the tricks he performed and wanted to be like him. I still want to be like him; he is my inspiration.
How did your mother support you in your journey?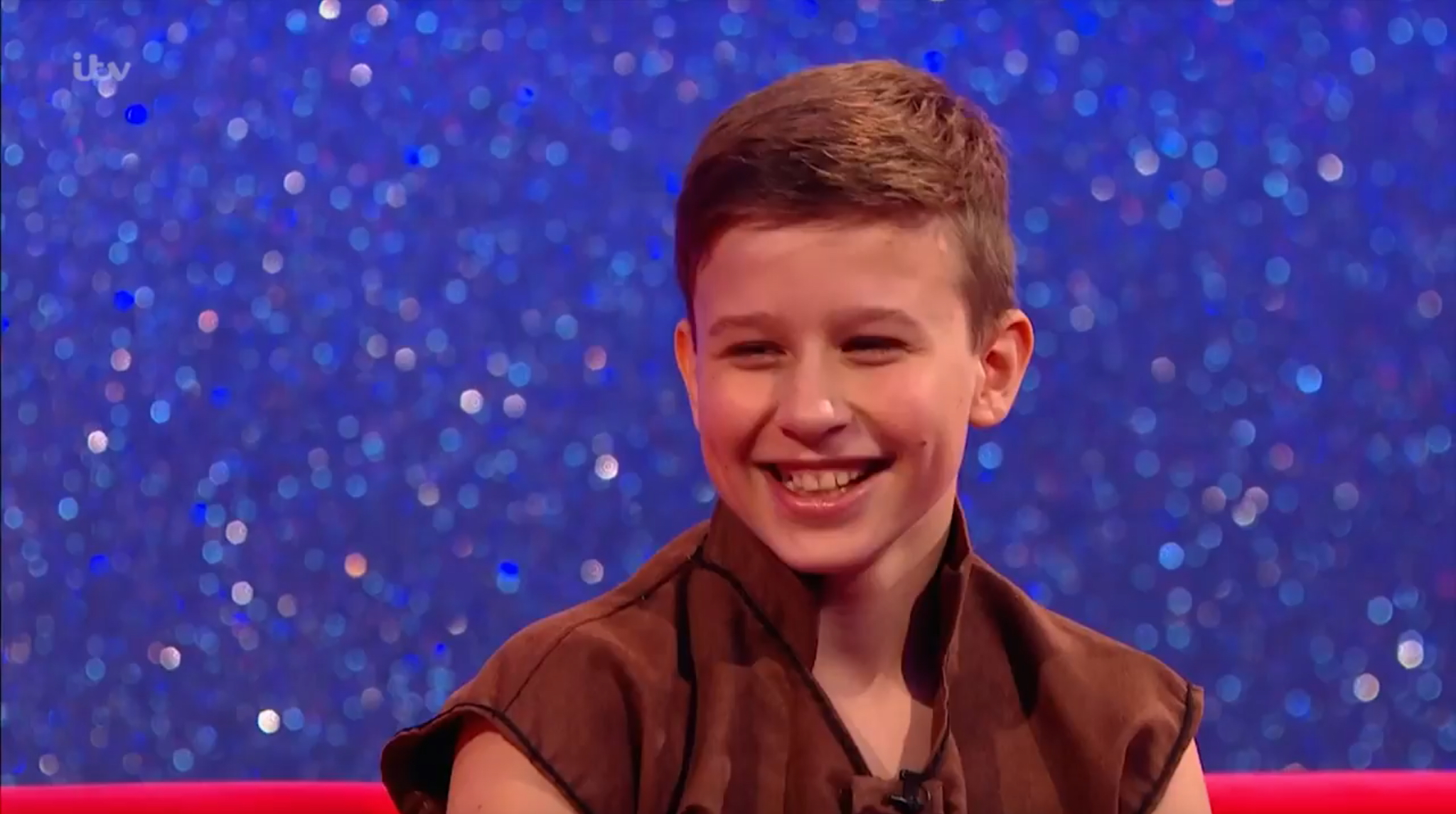 My mother is a professional dancer. She has been in the industry for a long and has been all over the world. She helps me in improving the presentation of my act. My mom guides me to stand properly and helps me present myself in the best way.
You have been compared to a comic book character Desperate Dan. Tell us about that.
He is the strongest cowboy out of the book, so they related me to him. My strength and power gained me that title.
Tell us about your training?
I train six times a week and for about one hour every day. I practice my power juggling tricks and perform using various weights. To improve my strength and to look better, I also practice at the gym.
How do you manage your studies?
Currently, online classes are going on. So I'm studying through an online school. I believe that time management plays an important role if you wish to manage both your passion and studies. I try to focus on the thing that I'm doing at the moment to get better at it; like when I'm at the gym, I try to focus on my exercises and training, and when I study, I try to put all my concentration and focus on my studies. It helps me in taking care of everything, and I'm also able to perform better.
How has the pandemic affected your work?
I couldn't do any shows because of the pandemic. So, it annoyed me, and I felt bad because I couldn't show my skills to my audience. But, looking at the brighter side, I got more time to work on myself- both physically and mentally.
What are your other hobbies?
I like playing basketball and badminton. I also enjoy reading.
Do you have a vision for yourself?
I want to be the best at what I do. I wish to perform in the best circuses and theatres, where I can get a chance to display my skills.
How does your being recognized by the Global Child Prodigy Awards make you feel?
I'm really thankful for the honor. It feels great.
Any message for your audience?
I would like to say that the energy you put into something will determine the success you'll get in that. So always work hard to convert your dreams into reality.
Thank you, Daniel Teplitski. You are a wonderful person. We wish you all the best for your future. May you get all the success in life.
If you know any such kid close to you who has exceptional skills, make sure to click here.
Also Read : Ruby Isaac, The Cycling Prodigy, In A Candid Talk With Global Child Prodigy
Graphic Designer at GCPA | Three Years of Experience in Graphic & Product/Industrial Design
Feel free to contact me at Team@gcpawards.com