When you're riding, only the race in which you're riding is important


– Bill Shoemaker
At his first-ever Olympic games, Richard Carapaz's golden victory has created history. By securing his and Ecuador's first gold at the Tokyo Olympics 2020, his passion, determination, and skill inspire millions worldwide.
Born in a small town called El Carmelo in 1993, Richard Carapaz's journey in becoming a professional cyclist is not lesser than a roller coaster ride. He was born in a country with little cycling tradition, and the first bicycle he owned was stolen, so he decided to carve out his own path. With scrap metal and a broken cycle his father found, he built himself his own functioning cycle before he was even 15, according to his official website. He then met former Olympic cyclist Juan Carlos Rosero, and his guidance kickstarted Carapaz's goal of becoming a professional cyclist. 
He began his career in 2016, with amateur races as part of the Movistar Team. In 2018, Carapaz competed in the Vuelta a España and Vuelta a Asturias – marking his Grand Tour debut. In the same year at Giro d'Italia, he won stage 8 and became the first Ecuadorian cyclist to win a Grand Tour stage. He won the Vuelta a Asturias in 2019 and went on to win the 2019 Giro d'Italia. He then joined Team Ineos in 2020 and with them has successfully competed in the Tour de Pologne and Tour de France and is the first Ecuadorian to do so.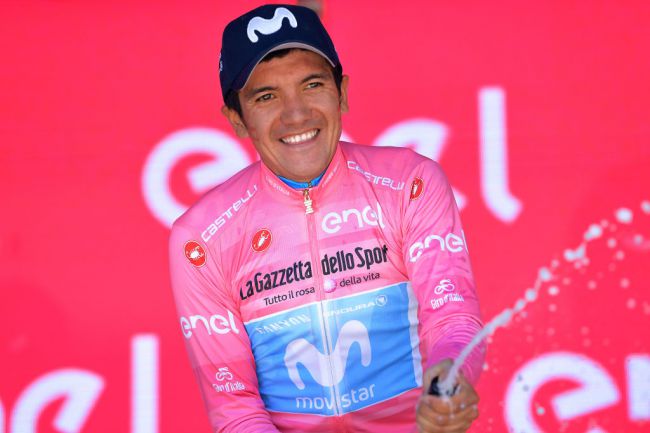 Carapaz's Olympic medal is just the third ever for Ecuador, and only their second gold in history writes CyclingTips. Not only that, he finished his road race a clear minute before anyone else! A man of sheer talent, courage, and dedication, his inspiring journey to become an Olympic gold medalist will be a symbol of courage and determination to youth everywhere. 
#GCPWishesRichard
Team Global Child Prodigy Congratulates Richard Carapaz for Winning Gold in Tyoko Olympics 2020; This will inspire millions of people worldwide, including children who aspire to be like him. We are on a mission to recognize Child prodigies across the world in all domains, Do let us know in the comment section if you know any such kid, or you can directly apply For Global Child Prodigy Award 2021 from the link below.
If you know someone close to you who deserves to be on the top 100 Child Prodigies list, make sure to click here.
Creative content developer at Global Child Prodigy Awards | Feel free to contact me at team@gcpawards.com