The 10-year-old US Kids Golf World Champion, Bento Assis, has recently won the Jekyll Island cup 2021. The child prodigy is a 3-time world champion & has again proved his excellence by winning this tournament. Moreover, he is also a Global Child Prodigy Awardee & is listed among the world's Top 100 child prodigies.
More About Bento Assis
Bento Assis is a young Golf player from the United States. He started showing exceptional talent in Golf at a very young age and got recognized as a child prodigy. Bento participated in the US Kids Golf World Championship 5 times and won it three times out of five. He has also become the youngest Brazilian golfer ever to play in the US. The young boy also has a passion for several other sports including Tennis.
The child prodigy really works hard to achieve greater heights in his sport. He is determined to his goals. He aspires to be a well-known golfer like Tiger Woods.
Winner Of The Jekyll Island cup 2021 – Bento Assis
Bento has recently been announced as the winner of the Jekyll Island Cup 2021. He got 69/70 (-5) and he won from a playoff. The little champion uploaded a picture of him with the trophy with the following caption:
"Jekyll Island cup 2021 champion. I shot 69/70 (-5) and I won from a playoff. It was such a cool tournament to play. Thank you @u.s.kidsgolf for this awesome tournament. Congrats to all players."
He really seems to be happy by his achievement & obviously, he should be.
Global Child Prodigy 2020 Awardee – Bento Assis
Bento Assis won the GCP Award in January 2020 in the category of sports. Moreover, he is one of the world's Top 100 child prodigies.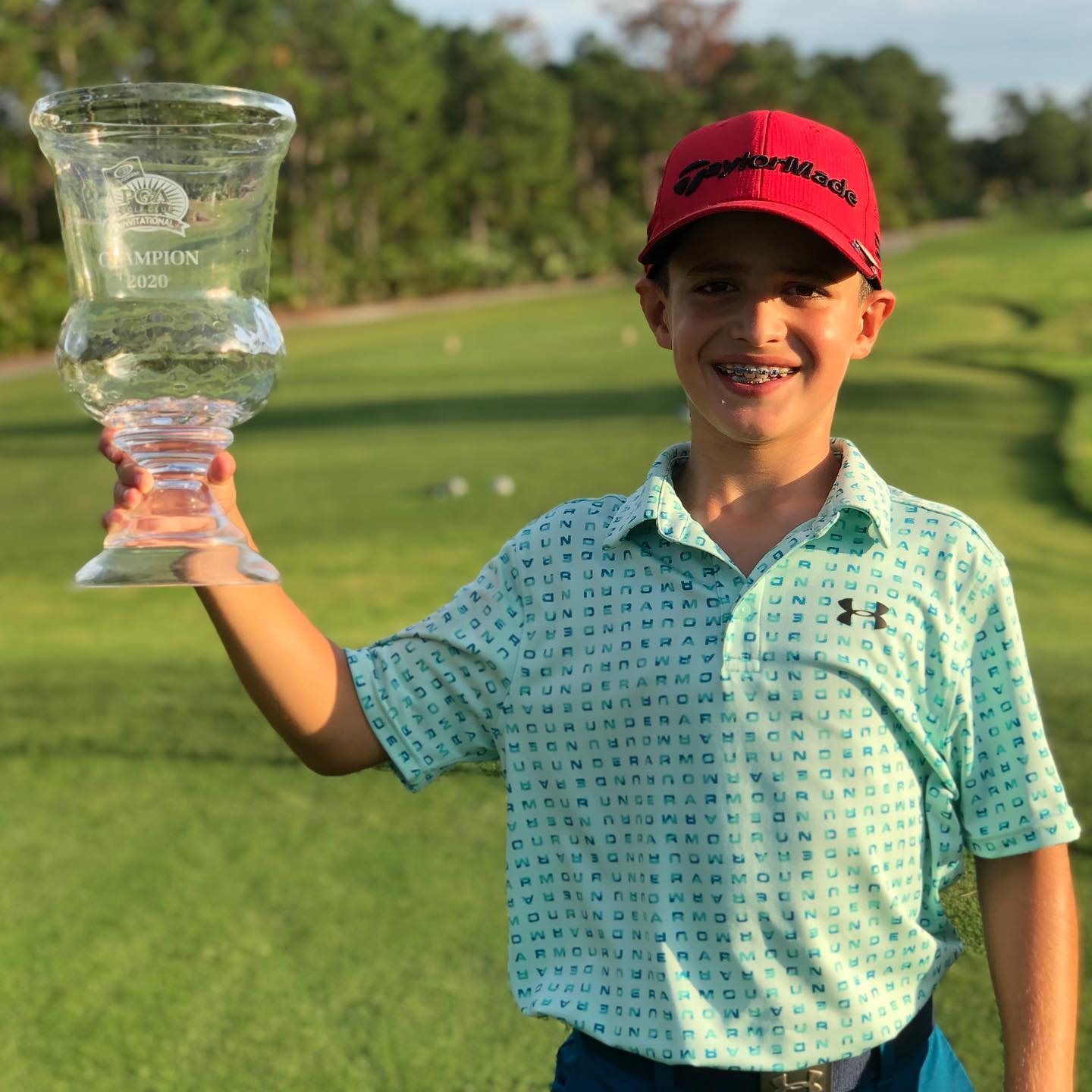 The Global Child Prodigy is the first organization of its kind to recognize young talents from all over the world. It celebrates child prodigies in the field of dancing, singing, sports, innovation, writing, intelligence, entrepreneurship, mathematics, etc.
If you know any such exceptionally talented child close to you, make sure to click here.
Also Read: Akash Vukoti wins the San Angelo Spelling Bee 2021
Graphic Designer at GCPA | Three Years of Experience in Graphic & Product/Industrial Design
Feel free to contact me at Team@gcpawards.com