The 11-year-old amazing wildlife photographer, Arshdeep Singh, is highly honored at the Junior Asian Wildlife Photographer of the Year 2020 (under 18 years). He received the honor for his Colugo image. This young boy has unique photography skills and that's why he has got his name among the world's Top 100 child prodigies. Arshdeep keeps surprising people with his works and has won various awards for the same.
Who Is Arshdeep Singh?
Arshdeep Singh is an 11-year-old amazing photographer from Jalandhar, Punjab. When he was just 5, he got a camera & a lens on his birthday as a gift from his father. Since then, Arshdeep is living the dream of photography and has broken the age stereotypes. Initially, he started clicking the photos of his pets and birds around his house. With time, he became more & more passionate about it.
Arshdeep considers his father, Randeep Singh, as his biggest inspiration who is also a wildlife photographer. His father has been practicing wildlife photography for a long time and Arshdeep has learned from him.
Wonderful Achievements Of Arshdeep Singh
In 2019, Arshdeep got high honor for his Greater Coucal image at Junior Asian Wildlife Photographer of the Year (under 18yrs). The child prodigy also won the Wildlife Photographer of the Year 2018 at the age of 10. It was one of his most significant achievements. He got this for his world-famous image, Pipe owls. Moreover, he has won the Young Comedy Wildlife of the Year 2018, and Young Asian Wildlife Photographer of the Award. All of these are the top wildlife photography awards.
Recently, Arshdeep is highly honored at Junior Asian Wildlife Photographer of the year 2020. He got the certificate for the winner in Nature's Best Photography Awards Asia 2020, in the junior category.
Global Child Prodigy 2020 Awardee
Arshdeep Singh won the Global Child Prodigy Award in January 2020 for his amazing photography skills. Moreover, he was also one of the Top 100 child prodigies in the world.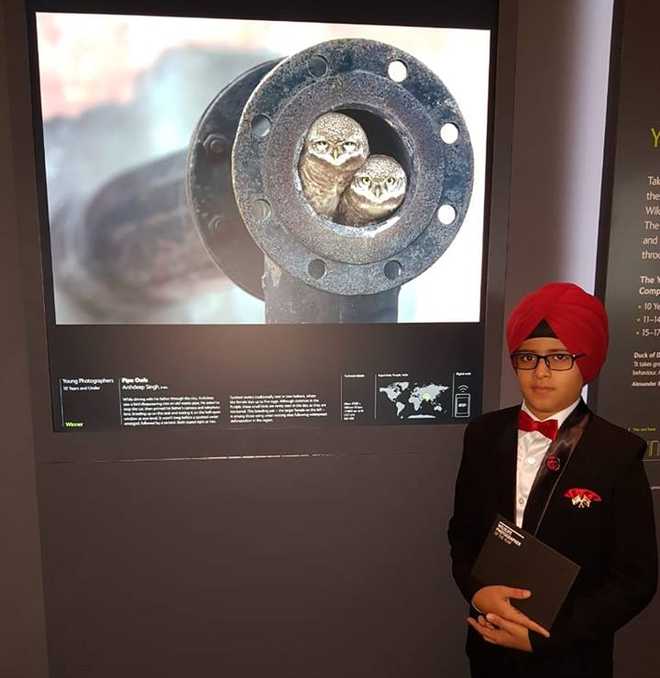 The Global Child Prodigy Awards is the first award ceremony of its kind that recognizes child prodigies from all over the world. It celebrates children having extreme competency in their field such as painting, modeling, writing, photography, music, entertainment, dancing, sports, etc.
If you know any such child close to you who has unique skills, make sure to register them for GCP Awards 2021 by clicking here.
Also Read: Akash Vukoti's future endeavors
Creative Content Writer at GCPA | Four Years of Experience in Content Writing
Feel free to contact me at Team@gcpawards.com