Apoorva Panidapu, the 15-year-old human calculator, recently had an exclusive interview with Global Child Prodigy under Prodigy Talks. The renowned Entrepreneur, Educationalist, and Humanitarian, Mr. Kavin Kumar Kandasamy, hosted the talk. He is also the Managing Director of Mangalam Educational Institutions. Mr. Kavin's institutions serve more than 7000 students every year.
Let's get to know the inspiring story behind Apoorva Panidapu's success in this interview.
Hello Apoorva, how are you?
Hello, I'm good. Thanks for asking. I'm honored and excited to be here.
Apoorva, please tell us a little about yourself.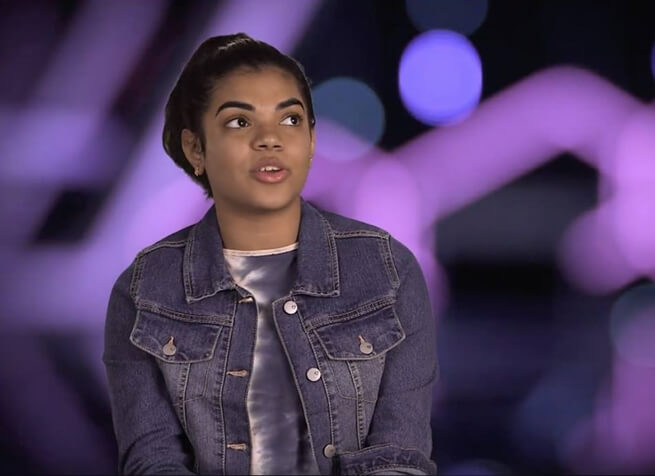 I'm Apoorva. I'm 15 years old, and I live in California. In a nutshell, I'm an aspiring mathematician, artist, public speaker, writer, and I'm also a passionate advocate for youth and gender minorities.
You have won numerous volunteer service awards from the President. Can you tell us a little about that?
Four times, I've been awarded the President's Volunteer Service Award to recognize the volunteering hours and services that I do. I'm passionate about gender equality, especially in STEM, because it's still such a huge problem. I have faced the same problem at some point in my life. In one of my first maths competitions, I met a guy who told me that because of my gender, I couldn't do maths. It is incredibly discouraging for a girl. So. I don't want any person to face this situation because it's so wrong. Maths or STEM only depends on your problem-solving ability and on how passionate you are about it. Gender doesn't and shouldn't matter in it.
You do a lot of things, is there anything you are more passionate about?
I'm passionate about everything I do. It's hard to balance and give time to everything sometimes, but I love everything I do. Also, I'm fortunate to have supportive parents who have allowed me to follow all my passions.
Can you tell us a little about your family?
My parents are both involved in STEM; they are both engineers. That has contributed to their encouraging my love for maths. They always support me in everything that I pursue. My parents help me look for various competitions and opportunities across the nation. When I was younger, they took me to different excellent classes. I owe everything to them. I also have an older sister.
When did your parents discover the mathematical stride in you?
From a very young age, I liked problem-solving and maths and had a love for numbers. It was when I was six that I learned how to use the abacus. That time they recognized how passionate and excited I was about all that. I always had a quest to discover more. My parents have always been a supportive force by my side. They always encouraged me to learn new things. I studied in a school until grade 5, but my parents decided to homeschool me because I was not feeling challenged and couldn't learn new things at school. So, from class 6 onwards, I started studying from home by taking various courses and college classes.
Apoorva Panidapu Which school do you go to now?
It's a complicated thing and is a little hard to explain. In sixth grade, I started doing online school. But, I felt that online school was a bit strict for me as it didn't give me the freedom to organize my time and do various things that I loved doing. So, after a couple of years, we decided to start taking college classes fully. So, currently, I take a conglomerate of courses from a conglomerate of online sources. It's been a good experience.
Is there anybody who guides you on what to do next?
I value my mentors a lot in my life. My parents also guide me, and then we come to decide what best next step to take. My parents and I always make sure that we communicate how things are going. It helps a lot. I have a lot of mentors, and a lot of times, they tell different things. So, at those times, I take my priorities and interest into consideration. I decide after considering what will be best for me and what I genuinely want the most.
You have set up an art gallery. Tell us a little about that.
When I was 12, I desperately wanted to find my ways to give back to society. When I was in grade 4, I had this fantastic activity that I did in my classroom. We made little crafts and sold them to raise money and help the needy people. So, the idea came from that. Then, I launched my art gallery through an online platform to raise funds for charity. Through it, I've supported so many different organizations, including that for underprivileged children, minority groups, and extended my support to the 'black lives matter.' I take custom art requests, and I also have my portfolio on display.
Apoorva Panidapu – Do you have a vision?
It's essential to have a call in life, but it's equally important to be open to exploring new things. I'm planning on going to a college and also aim to pursue a Ph.D. in maths. I still don't know what to choose as a career, but I'm open to exploring stuff.
You have got the Spirit of Ramanujan Fellowship, can you tell us more about that?
The Spirit of Ramanujan Fellowship is founded by Dr. Ken Ono, who I have worked with this past summer. The goal of it is to support talented young mathematicians globally. There's a lot of hidden talent, and this initiative aims to find that. It gave me a chance to go deeper into the field of mathematics.
Apoorva Panidapu You are also a writer, what do you write?
I love writing. I guess writing is a great medium to express yourself. I use it to make maths accessible to everyone. Just a couple of months ago, I started writing for a local newspaper. My goal is to make STEM topics more accessible and fun for everyone.
What does it feel like to be called a prodigy?
I'm honored and grateful to GCPA, who gave me this recognition and a chance to meet so many talented young kids who are so driven and passionate about what they do. I'm a little hesitant to be called a prodigy because I believe that there are so many kids who have various hidden talents. I think all kids have something special about them.
Apoorva Panidapu What's your message for your audience, especially the parents?
I want to tell parents to be supportive and focus on better communication with the kids. That is what my parents and I value the most. Understand what your kids want to do and encourage them to follow their passions. Be there for your kids whenever they need you.
Thank you, Apoorva Panidapu. You are a wonderful person. We wish you all the best for your future. May you get all the success in life.
If you know any such extraordinarily skilled child close to you, register them for GCPA 2021 by clicking here.
Also Read : Balancing life as a school student as well as an artist – Apoorva Panidapu
Content Writer at GCPA | Three Years of Experience in Content Writing along with SEO skills
Feel free to contact me at Team@gcpawards.com