"I always felt that my greatest asset was not my physical ability, it was my mental ability."

– Bruce Jenner
Annemiek Van Vleuten is a 38-year old Dutch professional road racing cyclist. Since a young age, she actively practiced swimming, horse riding and gymnastics but did not pursue cycling until she was 24.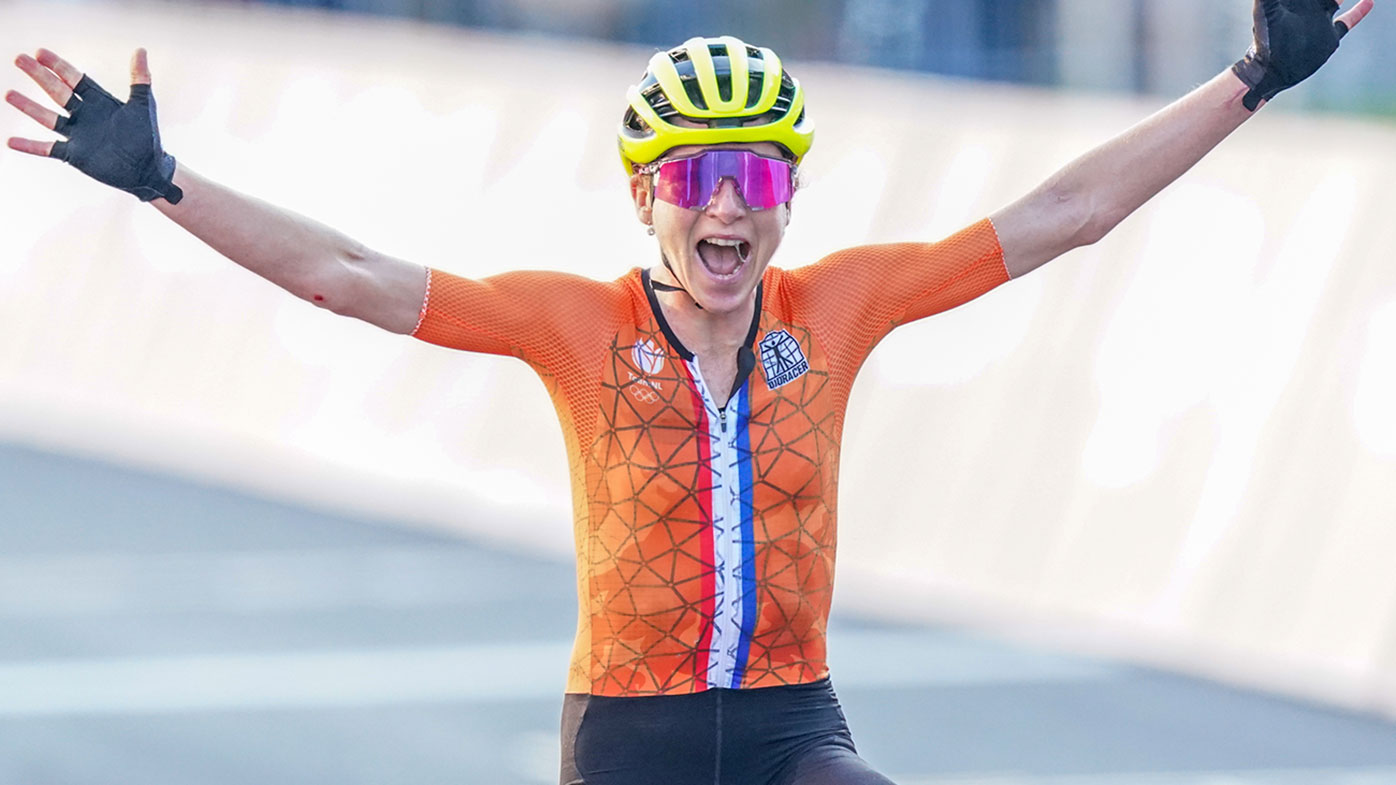 Initially, she had her heart set on becoming a professional football player however, a ligament injury in her knee forced her to give that dreamup. Rather than give up and walk out altogether, she began cycling a made her international debut as a professional less than 2 year after her injury. She came third in her first World Championships in 2008. Then in 2011, she came first in the Tour of Flanders, Open de Suède Vårgårda, GP de Plouay – Bretagne and the UCI Women's Road World Cup, thus making her mark in women's road race cycling. 
However, the path to becoming an Olympic gold-medallist was extremely tough for her, a journey that would cause most athletes to drop out.  In total, Van Vlueten has gone through 5 different surgeries due to various different injuries over the past decade. Most notably, she sustained three spinal fractures and a concussion after crashing during the road race at the 2016 Olympic Games in Rio. In 2020, she broke her wrist and required surgery after a crash at Giro Rosa in Italy. But she refused to let that stop her and only nine days later, she won a silver medal in the road race at the 2020 World Championships in Imola, Italy. As Van Vleuten believes that the key to success is to "Keep believing in yourself", it is no surprise that this inspiring woman has so many medals and honours to her name, according to Olympics.com. 
Ever since she became a professional cyclist, Van Vleuten dreamed of participating in the 2020 Tokyo Olympics. However, her prior knee and wrist injuries threatened to affect her balance and stamina in her race. More so, her injuries preventing her from practicing for 10 whole weeks just months before the Olympics. No different from before, she never thought to let that stop her from performing her best. Her dedication, determination and winning attitude allowed her to cruise to a silver victory at Tokyo, securing her first ever Olympic medal. Through all hardships and physical setbacks in her career, Annemiek Van Vleuten has still achieved spectacular feats in her profession and is a source of inspiration to many young athletes around the world who may feel defeated after any injury and a true example of strength, passion, determination and dedication to the world of athletics. 
We, at GCP, wholeheartedly congratulate the champion on this outstanding accomplishment and look forward to witnessing many more inspiring victories!!
#GCPAWishesOlympians 
Creative content developer at Global Child Prodigy Awards | Feel free to contact me at team@gcpawards.com