There are very few personalities who gained popularity as a fantastic oil painter. Among those, Amanda Dunbar is one. She is currently listed as a prodigy in the current textbooks of the visual arts entitled "Child Psychology" and is for advanced university education.
Amanda Dunbar was born in Canada in the year 1982 and then went to Ottawa. When she was four years old, she began attending Orleans Wood Elementary School. After some years, the family moved to Allen, Texas, where she began to study in the Ford Middle School and got a graduation degree from Allen High school in 2000.
Her Unusual Skill
She signed up for an after school art class at the end of the eighth grade where the instructor would ask the class to paint anything-something so that all could gauge their skill level. Amanda created mother's touch, a portrait in a French impressionist style of a woman in a blue dress drying her small daughter after the bath. The instructor was so impressed and quickly notified her parents about this unusual skill of Dunbar. She liked many things such as drawing, singing, cooking, acting when she was young.
She never knew what she would do as she grew up, but Dunbar thought she could be a nurse like her mother.
Amanda Dunbar Journey as A Painter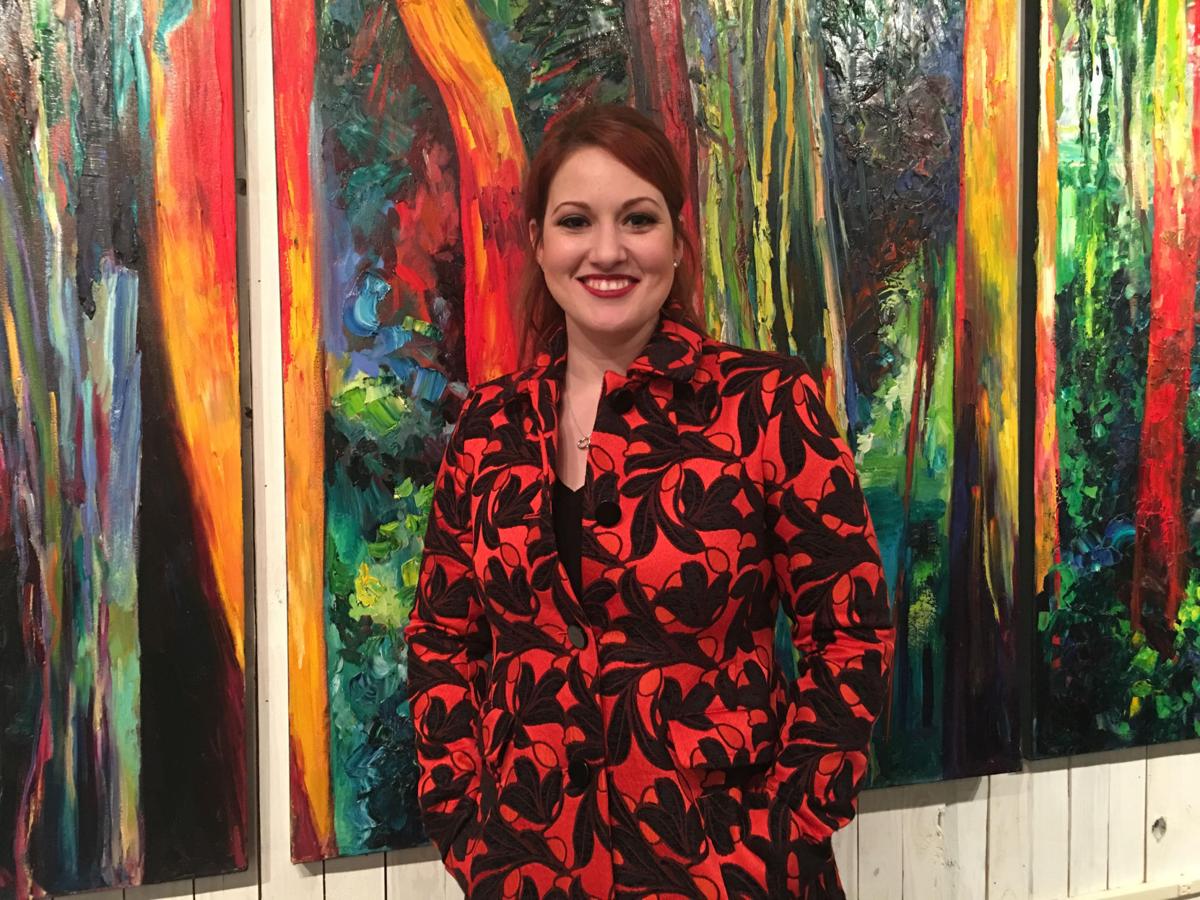 In 2005 she was named as state artist of Texas, and then she went to France, Spain, and Italy to study. At Pont Aven School of Contemporary Art, she acquired a post-baccalaureate certification in 2006. The same year she became the youngest honoree and also is only the painter to be inducted into the Governor's Texas Women's Hall of Fame. At that time, she was 23 and got this in the category of arts. Her further achievement includes the Distinguished Alumni Award for Emerging Leadership from Southern Methodist University.
This talented painter started painting when she was 13 and had a solo exhibition at 16 in Texas. She also appeared in TV shows, including Oprah. Amanda made a decision according to which she now wants to become an advocate for artist's and children's causes. She took part in a documentary, 'The Artist in Me'. In 2004, she became the ambassador of the National Center for Missing and Exploited Children. She has donated to many charities, which includes Grammy's Musicares Foundation too.
Amanda is the founder and CEO of Dunbar Studios. Moreover, she is the lead designer of art guitars for the Precious Rebels line. Among the most expensive guitars in the world are the art guitars from the collection.
You can find her artworks in many corporate and private collections around the globe.
Awards and Honour
2009 DAR "Americanism Award."
Ambassador to the National Center for Missing and Exploited Children
SMU Distinguished Alumni Award.
Inducted into the Texas Women's Hall of Fame.
ALSO READ: Mattie Stepanek – A Child Peacemaker Of His Time
Graphic Designer at GCPA | Three Years of Experience in Graphic & Product/Industrial Design
Feel free to contact me at Team@gcpawards.com