An 11-year-old skating prodigy, Aliqqa Noverry, from Indonesia, is known worldwide for her skating skills. She represented Indonesia in the Asian Games 2018 and was the youngest among all the competitors. Aliqqa started skating at the age of seven when she got a skateboard as a gift from her grandparents. She has worked so hard to achieve her goals and has accomplished great things at such a young age. The child prodigy, Aliqqa, is truly an inspiration to thousands of children out there.
In an exclusive interview with GCP Awards, she told us why people say that Aliqqa is all about speed?
Why Is It Said That Aliqqa Noverry Is All About Speed?
Aliqqa says that there are two types of skating tricks; Transition tricks & Street tricks. The transition tricks need to be done very fast, else one can fall. She thinks that people say this because when she needx to do her transition tricks in a quarter; she does it so fast. A quarter is like a slightly bent wall, and one needs to do tricks on that quarter.
Aliqqa also has a signature trick that is rarely done by people as it is a bit challenging. The trick is known as Varial flip. It's her favorite trick, and it is probably the hardest.
Aliqqa's Future Aspirations
Aliqqa says that her short-term goal is to be like Japanese skaters. It is because Japanese skaters are very good. And as now she is living in their country so she can learn from them.
She also looks up to one female skater from Japan. It is because she was one of the first skaters that Aliqqa saw. This Japanese skater is just 12-years-old and is really good at this.
Winner Of Global Child Prodigy Award 2020
Aliqqa Noverry won the Global Child Prodigy Award in January 2020 for her fantastic skating skills. She was also one of the Top 100 child prodigies of the world.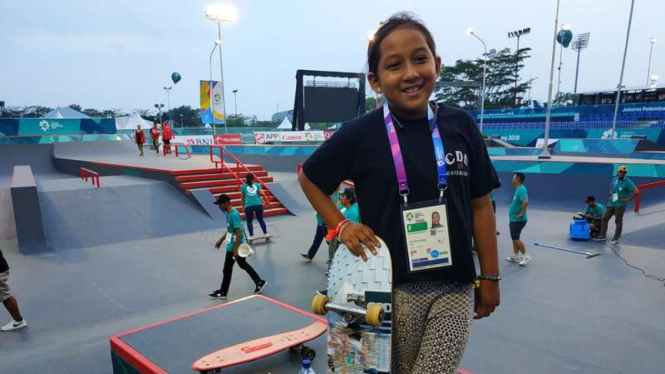 The Global Child Prodigy is the first and only organization of its kind that recognizes young talents from all over the world. The GCP Awards celebrate children having extreme competency in their area such as painting, modeling, sports, music, dancing, entrepreneurship, etc.
If you know any such kid with exceptional skills close to you, make sure to click here.
Also Read: Miguel Secillano's Future Goals
Harshit has four years of experience in the publishing industry, with expertise in digital media strategy and search engine optimization.
Feel free to contact me at Team@gcpawards.com