Aarit Gupta, the 16-year-old author, recently had an exclusive interview with Global Child Prodigy under Prodigy Talks. The renowned Entrepreneur, Educationalist, and Humanitarian, Mr. Kavin Kumar Kandasamy, hosted the talk. He is also the Managing Director of Mangalam Educational Institutions. Mr. Kavin's institutions serve more than 7000 students every year.
Through this interview, let's join Aarit Gupta in his inspiring journey to success.
Aarit, Please Tell Us About Yourself and How Are You Doing in This Pandemic?
My name is Aarit Gupta, I'm 16-years-old, and currently, I'm in the 11th standard. I live in Yamuna Nagar, a city in Haryana, India. I'm the author of the book 'The Flames of Beginning,' which I wrote at 14. I'm passionate about writing and aim to become an author in the future. I also love to write blogs and participate in debates.
I believe that the pandemic has been challenging for everyone. We know that humans are social beings, and the pandemic is based on the premise that we have to be anti-social. However, I tried my best to make the most out of the pandemic by working on my next book and writing stories and poems for my blog called 'therustictypewriter.com.'
Aarit Gupta How and When Did You Find an Inclination Towards Writing?
I started writing blogs at the early age of eleven years. At this time, I started reading mystery and thriller books, and after getting inspired by them, I wrote blogs that were mainly crime thrillers, adventurous fiction, or other fictitious categories. I then promoted my blogs on social media, and many people read and appreciated my work.
They found the stories extremely interesting, and it encouraged me to write more. My parents also encouraged me a lot. Then, I decided to write my first book- 'The Flames of Beginning,' a compilation of ten short stories, mainly mysteries and crime thrillers, and includes a poem. Appreciation and encouragement helped me in the process.
Aarit Gupta Why Did You Choose to Write Thriller Stories?
When I started reading, one of the first books I read was a thriller story and a mystery. I started with the 'Hard Boys' and loved reading works by 'Agatha Christie' and other crime thriller authors. The suspense and thrill of reading these stories fascinated me. The excitement and the anticipation till the end of the book inspired me to write crime thrillers and mysteries. I also love to excite and thrill my audience with my thriller mysteries.
Are Your Stories a Result of Pure Imagination or Based on Reality?
The poems are based on my feelings and everyday concepts. My stories are a figment of my imagination. I like staying up at night, exploring various story ideas to create suspense and thrill in my audience.
Who Do You First Tell Your Story Ideas To?
After writing about my story ideas and thinking about the twists and turns associated with the whole concept- beginning, middle, and end, I generally ask my parents to give my book a read. I tell them what the whole idea is, and then they offer their views and encourage me to write more. They inspire me as both an author and their son by giving me criticism whenever required. It helps me grow and write better.
Is 'The Flames of Beginning' Your Only Published Work?
The Flames of Beginning was one of my first books, but apart from that, there was a poem that I wrote, which got published in a book collection of poems written by various poets. I work on my blogs, and I'm also working on my second book.
Tell Us a Little About Your Next Book
My second book will also be a crime thriller, but it is based on a very new concept, and I hope everyone will like it. It's a murder mystery with many twists, turns, and new things. I plan to release it by next year.
Do You Have A Go-To Person or Mentor Other Than Your Family?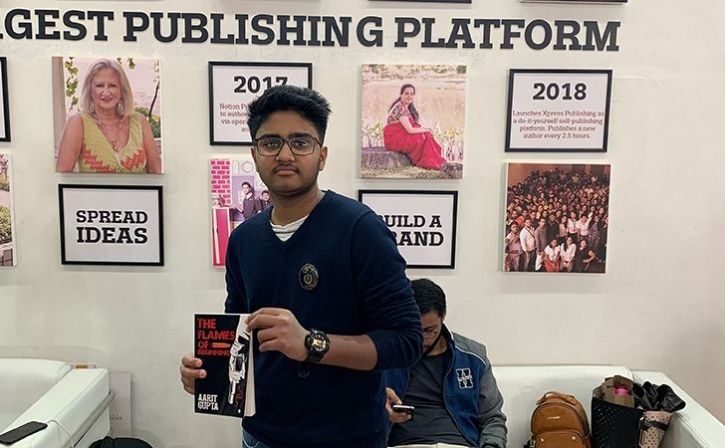 I believe that since the beginning, my parents have been my mentors. I also got excellent appreciation and support from society and my teachers who bought and read my book. My friends also read my book and found it interesting. They were fascinated by the train part in the story and encouraged me to write more stories.
Where Do You Look Out for Inspiration and Ideas?
Reading novels and crime thrillers helps me develop new story ideas, and everyday events also inspire me. I believe that keeping track of daily happenings can help us draw a concept of what is happening in society and then twist it to excite the audience.
Aarit Gupta In Your Opinion Which is the Best Crime Thriller Book or Movie?
I read a book by Agatha Christie- 'And Then There Were None.' It was an exciting read. I like to watch the Sherlock Holmes series and also 'The Blacklist.'
How Did You Feel When You Were Selected for the Global Child Prodigy Awards?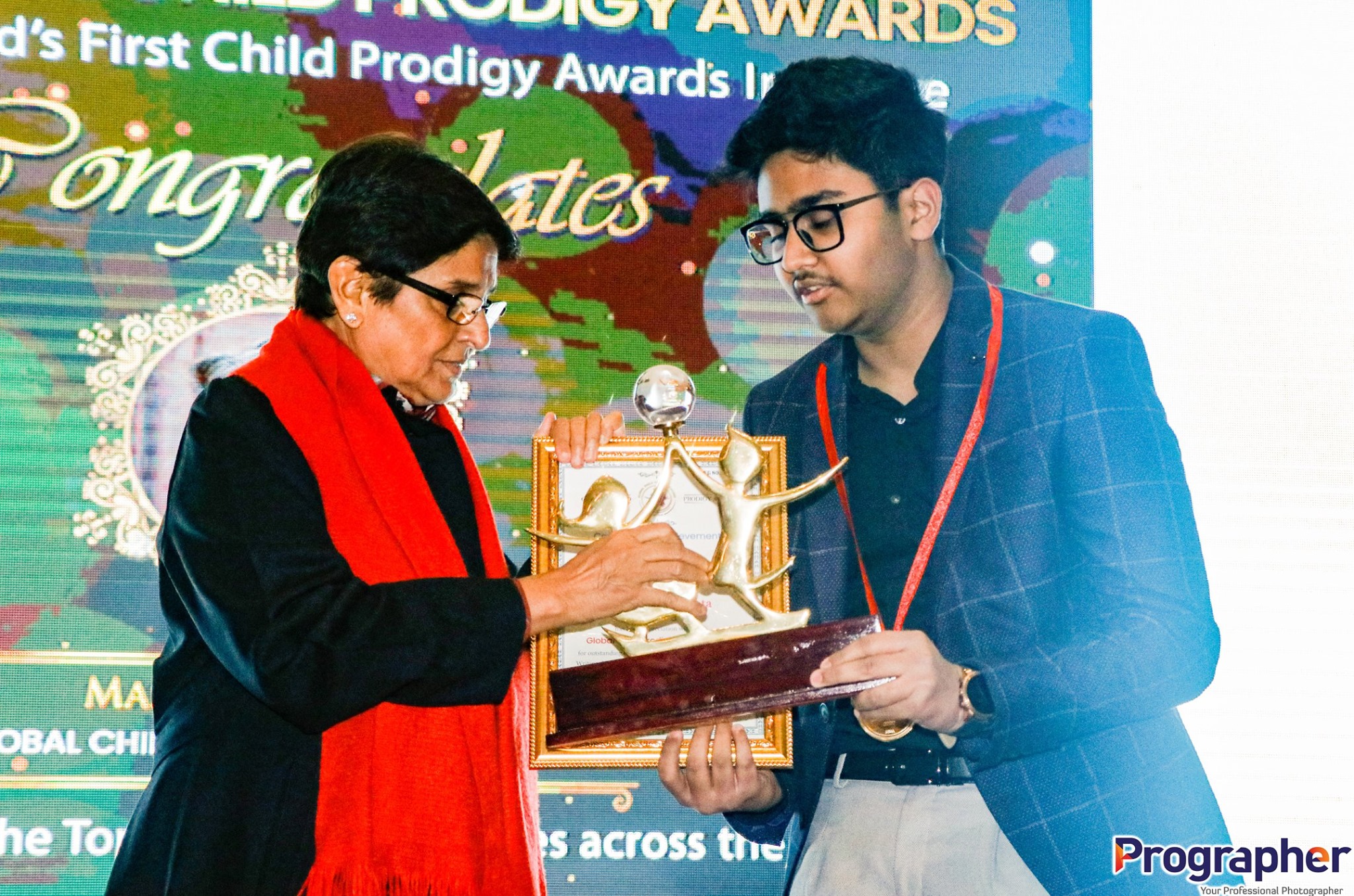 Being recognized by the Global Child Prodigy Awards was a big honor. It was a great experience being among many talented child prodigies. That recognition gave a boost to my morale, and it helped me in my career. I also got the opportunity to interact with many child prodigies, and we loved sharing our experiences and stories. I also met a lot of child authors there and would love to collaborate with anyone interested.
Aarit Gupta What Do You Aim to Become?
I aim to pursue a career in writing. I'm writing my second book that will be released by next year, and after that, I'd like to continue reading and writing more books. I also wish to study English literature in the future.
A Word of Advice for All Young Aspiring Writers?
I believe that you need to keep following your passion no matter what. People might tell you to be otherwise, but you should always do what you want to do. If you're going to become an author, it is essential to keep reading books because that is where your story ideas will come from. Also, don't be what society wants you to be; instead, be what you want to be.
Thank you, Aarit Gupta! You are a wonderful person. We wish you all the best for your future. May you get all the success in life.
If you know someone close to you who has exceptional abilities, register them by clicking here.
Also Read : The Global Child Prodigy Awardee Went Viral For Kamala Harris Portrait – Tyler Gordon
Content Writer at GCPA | Three Years of Experience in Content Writing along with SEO skills
Feel free to contact me at Team@gcpawards.com