"Most people never run far enough on their first wind to find out they've got a second."

– William James
Born in 1987, Emma Twigg is a New Zealand rower. From a young age, Twigg was an athletically gifted child but only began rowing at the age of 14 after her father encouraged her to as he coached the sport himself. Within two years she began representing New Zealand and made her debut at the 2003 World Rowing Junior Championships in Greece, as part of the women's eight. Two years later she switched to the single sculls and in 2005 won gold at the World Rowing Junior Championships, according to Rowing NZ. At the 2007 World Rowing Under-23 Championships in the UK, she won a gold medal with three boat lengths ahead of the silver and qualified for her first Olympics in 2008, aged 21.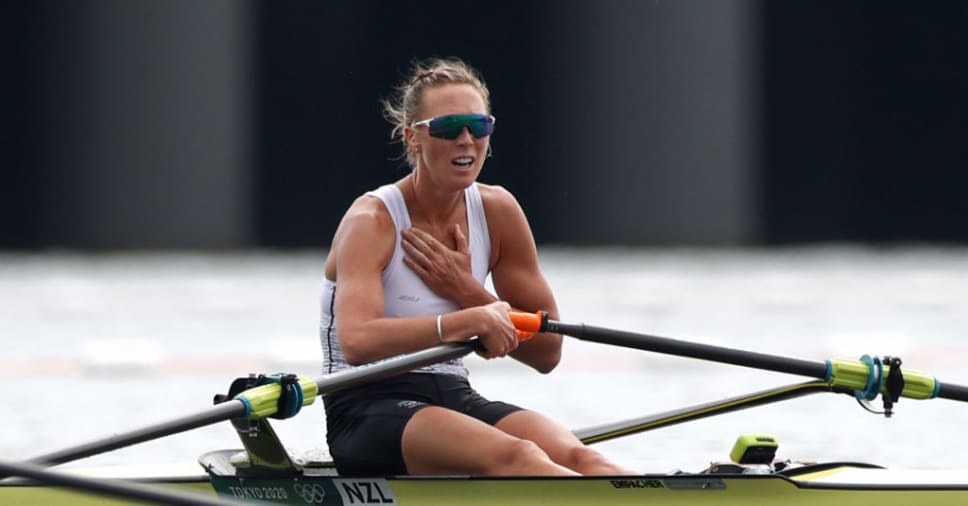 2008-2016, a series of close wins
To prepare for the 2008 Beijing Olympics, she raced at all 3 World Rowing Cups and came 3rd, 5th and 3rd in each. She narrowly missed out on a bronze at the 2008 Olympics. In 2009, Twigg attended World Rowing Cups II and III and came second in both events. In 2010, she won her first World Championship medal: a bronze. She won bronze again in 2011 which qualified her for the 2012 London Olympics, where she came 4th. In 2013, she placed 2nd at the World Championships and won all 3 World Cups in the following year. Her spectacular form gave her a big break when she won the 2014 World Championships.
Education
Just like her rowing career, Twigg's academic achievements run long. Parallel to being a professional rower, she finished a Bachelors of Communications and took 2015 off to finish a degree in Management, Law, and Humanities of Sport (FIFA), according to Wikipedia. In addition, she is a cycle mechanic, a marriage celebrant, and has completed her boat master's qualification.
2016 to 2021, from retirement to victory
Twigg took a year off in 2015 to finish her FIFA degree and came back to compete in the 2016 Rio Olympics where she, once again, narrowly lost her bronze medal. Heavily disappointed, she quit rowing and took up a role in planning and coordination with the International Olympic Committee [IOC]. After two years away, she made her comeback at the 2019 World Cup II. She explains that her 2-year break helped her "gain perspective" and realize "that it is a real privilege to compete in rowing and strive to be the best", hoping that her return will inspire a new generation of athletes, says the IOC website.
Back in form and having won World Cups II and III in 2019, she qualified for her fourth consecutive Olympic games in 2020. With a highly successful year in 2019 and no competitive practice in 2020 due to the Covid-19 pandemic, Twigg reached Tokyo determined to still do her best despite past challenges and break her curse once and for all.
Twigg won gold in the women's single sculls event at the Tokyo Olympics, securing her first-ever Olympic gold. With a ground-breaking golden victory, Emma Twigg has showcased outstanding grace, resilience, determination and passion for her sport and powered through and learned from past challenges. Her victory also makes her New Zealand's most decorated single sculls rower.
On top of all this, Twigg is an outspoken LGBT community member since marrying her long-time girlfriend in 2020 and now serves as an advocate for LGBT athletes, says Wikipedia. Her inspirational career serves as an example to all young athletes that taking a step back to grow and respect your skill is the most important lesson of all.
#GCPWishesEmmaTwigg #GCPAWishesOlympians
Team Global Child Prodigy Congratulates Emma Twigg for winning Gold in the 2020 Tokyo Olympics. This will inspire millions of people worldwide, including children who aspire to be like her.
We are on a mission to recognize Child prodigies across the world in all domains. Do let us know in the comment section if you know any such kid, or you can directly apply For Global Child Prodigy Award 2021 from the link below.
If you know someone close to you who deserves to be on the top 100 Child Prodigies list, make sure to register at
Creative content developer at Global Child Prodigy Awards | Feel free to contact me at team@gcpawards.com