It's not the will to win that matters—everyone has that. It's the will to prepare to win that matters.

-Paul "Bear" Bryant
Born in the year 2000 in Tasmania, Australia, Ariarne Titmus is a professional swimmer who specializes in freestyle stroke. She began swimming in school at the age of 7 and has pursued it seriously since then. She credits her parents for her success who moved her family from Tasmani to Queensland in 2015 so that she could have better training facilities. It was under the tutelage of Coach Dean Boxall that she made her debut at the 2017 World Aquatic Championships where she won a bronze medal.
The following year in 2018 – and at just 18 years of age – she won gold in the 200m and 400m freestyle and in the process, broke the world record at the World Short Course Championships. In the same year, she won 3 gold and 1 silver medal at the Commonwealth Games. She became one of the 27 athletes chosen to represent Australia at the 2019 World Aquatic Championship where she won gold and broke the World Record in the 400m freestyle, earning herself the nickname 'Terminator', says Swimming Australia.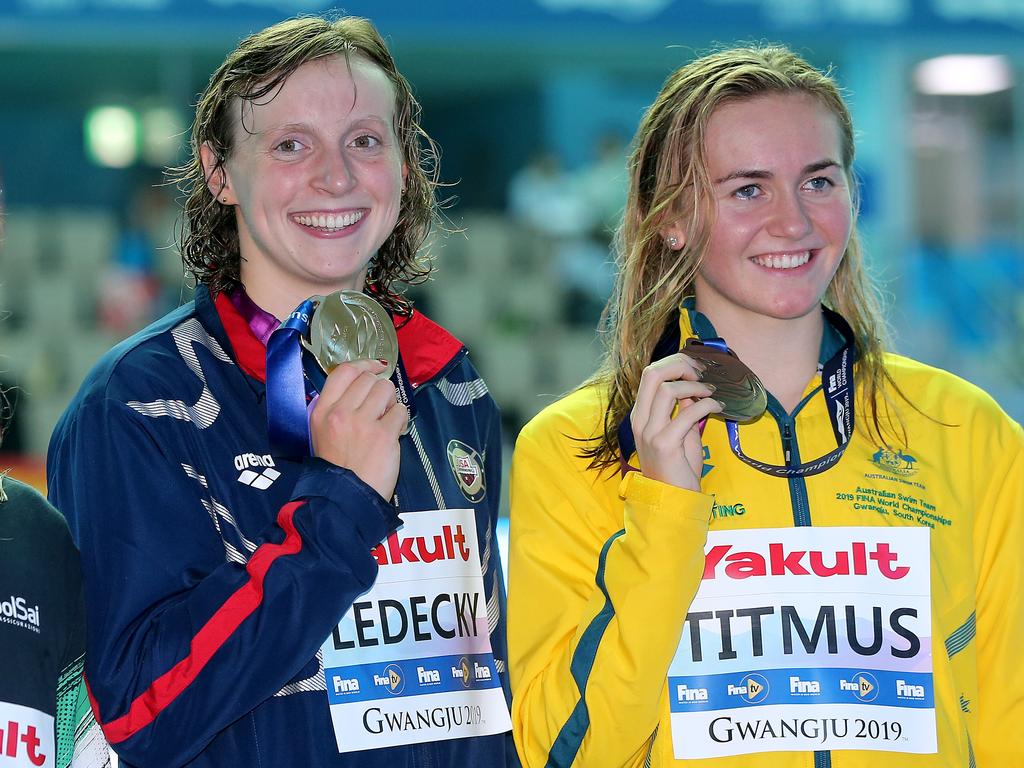 Titmus made her Olympic debut at the 2020 Tokyo Olympics where she won, not one but two gold medals in the 200m and 400m freestyle events by beating 6-time Olympic gold medalist Katie Ledecky, whom Titmus herself regards as one of her role models. At the age of 20, Ariarne Titmus is already one of the most successful Australian swimmers in history and an inspirational story for young athletes around the world. Her passion and determination are a true example of how hard work and dedication never fail to guide you to the top.
#GCPWishesAriarneTitmus #GCPAWishesOlympians
Team Global Child Prodigy Congratulates Ariarne Titmus for winning Gold in the 2020 Tokyo Olympics. This will inspire millions of people worldwide, including children who aspire to be like her.
We are on a mission to recognize Child prodigies across the world in all domains. Do let us know in the comment section if you know any such kid, or you can directly apply For Global Child Prodigy Award 2021 from the link below.
If you know someone close to you who deserves to be on the top 100 Child Prodigies list, make sure to register at –
Creative content developer at Global Child Prodigy Awards | Feel free to contact me at team@gcpawards.com