Champions aren't made in the gyms. Champions are made from something they have deep inside them – a desire, a dream, a vision.

– Muhammad Ali
Born in the year 2002 in Gafsa, Tunisia, Ahmed Hafnaoui is a professional swimmer who specializes in freestyle events. Hafnaoui was only 12-year-old when he joined the country's national swimming program and began his competitive career at age 16 with the Summer Youth Olympics and World Championships in 2018. He participated in the World Junior Championships in 2019 and although he did not win medals at these competitions, he refused to back down, determined to improve his performance at the international platform. 
Hafnaoui became the second Tunisian swimmer ever to qualify for an Olympic final. His first-place finish at the 2020 Tokyo Olympics came as a shock as he had been the last athlete to qualify for the 400m freestyle event. His victory marked Tunisia's and any African country's first medal in the tournament and Tunisia's third-ever Olympic gold in swimming in history, according to News Week.
His historic victory is a true testament to his hard work and resilience to his sport and is an example of how dedication and determination can make dreams become reality, serving as an inspiration to teen athletes like him around the world.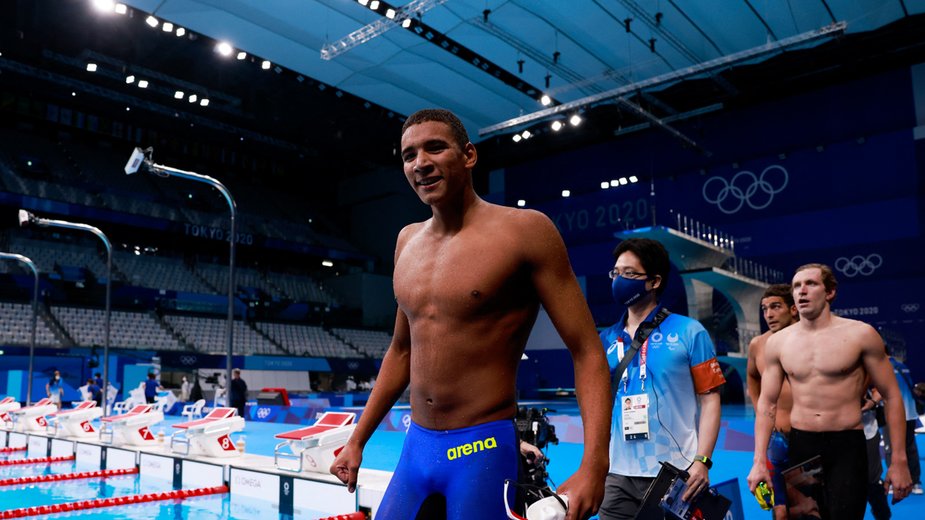 #GCPWishesAhmedHafnaoui #GCPAWishesOlympians
Team Global Child Prodigy Congratulates Ahmed Hafnaoui for winning Gold in the 2020 Tokyo Olympics. This will inspire millions of people worldwide, including children who aspire to be like him. 
We are on a mission to recognize Child prodigies across the world in all domains. Do let us know in the comment section if you know any such kid, or you can directly apply For Global Child Prodigy Award 2021 from the link below.
If you know someone close to you who deserves to be on the top 100 Child Prodigies list, make sure to register at
Creative content developer at Global Child Prodigy Awards | Feel free to contact me at team@gcpawards.com